Your Canada Gold Buyer
:
HOW IT WORKS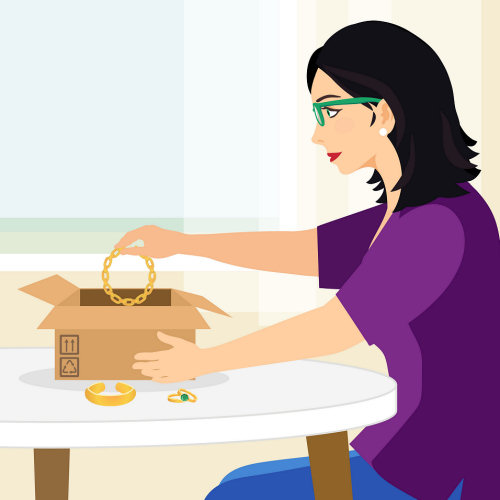 1

Collect unwanted jewelry and estimate your payout

Collect the items you want to sell. We buy anything that contains solid gold, silver or platinum. The only things we don't buy are plated items.

Optional: If you have a kitchen scale and want to get an automated estimate before mailing in your items, simply group them by material and fineness or carat, then weigh each group. Open our payout estimator on the "Get Started" page. Select the material type and enter the weight for each group (e.g. 'Gold 585 / 24k') into the form to generate your free estimate. Call us at (705) 302 1055 if you need help or want to be guided through the form. Just skip this step if you don't know the finesness of your items or don't have a scale.

Just enter your contact info into the form, click submit to get your prefilled shipping label and order number. You can then save or print the label or wait for the confirmation email with the label attached. Instead of printing it, you can also copy the label by hand.
---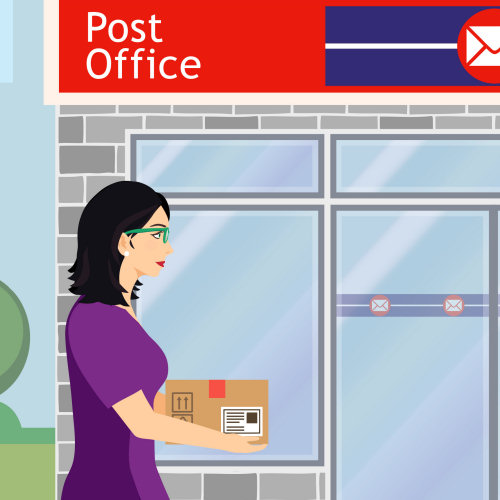 2

Send your gold, silver and platinum items to us

Place your jewelry or precious metal containing items into a ziploc bag. Put the bag along with your order number (cut off the lower half of the shipping label) into a small box or bubble wrap envelope, tape it shut and tape the shipping label to the outside of the package. Take the parcel to your local post office and mail it to us as a tracked package. If you want to make sure your package receives expedited processing, just use the link in our confirmation email (see Step 1) to send us the tracking number you receive at the post office or give us a call.
---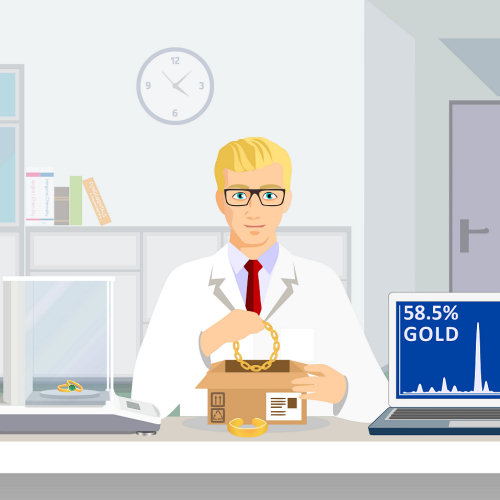 3

We test your items and send you a quote

Once we receive your shipment, we take pictures of your package and its contents. Then we list, weigh and test your precious metal containing items in our in-house assaying lab and provide you with a quote via email. We will then give you a phone call to go over the quote with you.

If you are not satisfied with our offer for any reason, we will ship your material back to you tracked and insured via Canada Post Xpresspost.
---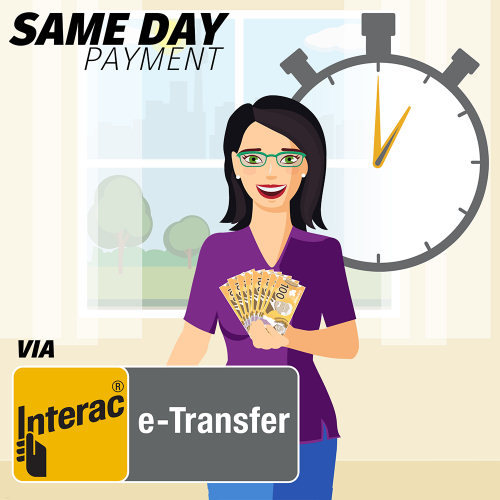 4

Accept our quote, receive your top dollar payment

If you're satisfied with our offer and accept it, we'll buy your material and immediately pay you via your chosen payment method. You can choose from the following options:
Interac e-transfer:

No fees will be charged. The money is available in your bank account in less than 1 hour.

Cheque:

Payment by cheque is also free. Cheques are sent via Canada Post and delivery takes 2 – 5 business days depending on your location.

Wire transfer:

A banking fee of $50 will be deducted from your payout. The funds will be available in your bank account within 48 hours.
We recommend Interac e-transfer, also know as email money transfer. It's free for you and the money is usually available in your bank account in under an hour.