Your Saskatchewan Gold Buyer
Looking for the best place to sell your gold?
Why sell gold jewelry, gold bullion or scrap gold to True North Gold Buyer?
We are one of the fastest and highest paying gold buyers in the country. We buy gold, silver, platinum and other precious metals from all over Canada. We offer professional service to all Saskatchewan cities and towns like Saskatoon, Regina, Prince Albert, Moose Jaw, Swift Current, Yorkton and Canada-wide. We pay top dollar for old gold, silver or platinum jewelry, such as rings, bracelets, necklaces, earrings, watches and items like coins, bars, silverware, crucibles, thermocouples or dental gold.
No lowball offers or haggling! Just fair Payouts!
We are always open and honest about our service and how we calculate your payouts.
We pay fair and market-based prices for any gold, silver or platinum item we buy. Do business with us and we guarantee you the most cash for your gold, with no hidden fees. Before sending your items to us, simply use our payout estimator and calculate what we pay for your items. You just need to know the gold content of your items and have a scale to weigh them.
We always strive to provide the highest levels of service to ensure that you are 100% satisfied. We will do our very best to earn your repeat business and referrals.
We even offer a referral program that pays our satisfied customers 1% of each business transaction we receive through their referrals.
Why should you buy and sell gold and silver online?
True North Gold Buyer does not waste your money on local stores or free mailing kits, which reduces costs so that we can give you the best payouts in the business.
People that prefer to buy from online stores, like Amazon, do that because it is comfortable and easy but especially because they get the same product at a much lower price compared to a retail store in their local mall. How is that possible? In the case of Amazon, their strategy has always been to focus on an efficient and cost-effective online business. Instead of wasting customers' money on running a network of expensive local stores, they are able to offer their customers the best prices.
True North Gold Buyer uses the same strategy to make sure you get the most cash for your gold. We are an online business registered in Canada, analyzing and refining all precious metals in one secure and central location. In addition, we keep overhead costs low by not spending the value of your gold on local stores with countless employees or "free" return envelopes. This means that all the money goes straight back to you as a higher payout than what the local competitors can offer.
No high-paying gold buyer near you?
Is there no gold buyer near you or just one that does not pay well due to lack of competition? We can help you with this problem. All you need is access to a post office to have access to True North Gold Buyer's high payouts. In addition to the professional services offered across Canada, we pay prices that beat local gold buyers and pawnbrokers, even in large cities where competition is strong.
No "free" mail-in kits?
Free shipping does not exist. The customer always has to pay for these kits in one way or another.
Our goal is to offer you the most cash for your gold, and that is possible because we do not waste your money on prepaid envelopes and kits. Competitors that tempt you with so-called "free" mail-in kits make you pay not only for your kit, but also for all the ordered kits that are never sent in. Some cover these costs just by offering lower payouts while others may deceive their customers when weighing and testing the items. In this blog post, we compare what we paid a customer to what another gold buyer with "free" mail-in kits would have paid for the same items.
To sum it up: Despite her paying the shipping costs, she still earned $ 269 more for her jewelry by selling to us than she would have received had she fallen for the "free" mail-in kits from our competitors.
How can you send us your gold, silver or platinum?
With the help of our payout estimator, you can easily calculate the amount of money we will pay for your items. You will also receive a pre-filled shipping label that you can print and tape to your package. If you do not have access to a printer, you can also write the shipping address directly onto your package. Choose a carrier and service (we recommend Canada Post - Xpresspost with tracking) and send your jewelry, coins, bullion or scrap gold to:
TNGB LIMITED
PO BOX 22027 BIG BAY POINT
BARRIE ON L4N 0Z5
Quick cash for gold. Choose how you want to be paid.
Once your items arrive, they are unpacked, photographed, weighed and tested in our secure facility. We will send you a quote by e-mail and if you accept it, your payout will be released the same day. You can choose how to be paid. We offer e-Transfer (Email Money Transfer) or payment via cheque or wire transfer.
e-Transfer is the fastest payment option. You will immediately have the money available in your bank account.
Below you'll find a list of Saskatchewan cities and towns such as Saskatoon, Regina, Prince Albert, Moose Jaw, Swift Current, Yorkton we service. Please note that our service is not limited to these areas: We buy your precious metals throughout Saskatchewan and Canada.
SASKATCHEWAN AREAS
WE SERVE
Gold buyer for all Saskatchewan communities
Saskatoon Central
Saskatoon West
Saskatoon East
Regina West
Regina Industrial
Regina East
Prince Albert
Moose Jaw
Yorkton
Swift Current
North Battleford
Estevan
Weyburn
Lloydminster
Melfort
Humboldt
Martensville
Meadow Lake
Kindersley
Melville
Flin Flon
Aberdeen
Alameda
Allan
Arborfield
Arcola
Asquith
Assiniboia
Balcarres
Balgonie
Battleford
Bengough
Bienfait
Big River
Biggar
Birch Hills
Blaine Lake
Bredenbury
Broadview
Bruno
Burstall
Cabri
Canora
Carlyle
Carnduff
Carrot River
Central Butte
Choiceland
Churchbridge
Colonsay
Coronach
Craik
Creighton
Cudworth
Cupar
Cut Knife
Dalmeny
Davidson
Delisle
Duck Lake
Dundurn
Eastend
Eatonia
Elrose
Esterhazy
Eston
Fleming
Foam Lake
Fort Qu'Appelle
Francis
Govan
Gravelbourg
Grenfell
Gull Lake
Hafford
Hague
Hanley
Herbert
Hudson Bay
Imperial
Indian Head
Ituna
Kamsack
Kelvington
Kerrobert
Kinistino
Kipling
Kyle
Lafleche
Lampman
Langenburg
Langham
Lanigan
La Ronge
Lashburn
Leader
Lemberg
Leroy
Lumsden
Luseland
Macklin
Maidstone
Maple Creek
Marshall
Midale
Milestone
Moosomin
Morse
Mossbank
Naicam
Nipawin
Nokomis
Norquay
Ogema
Osler
Outlook
Oxbow
Pilot Butte
Ponteix
Porcupine Plain
Preeceville
Qu'Appelle
Radisson
Radville
Raymore
Redvers
Regina Beach
Rocanville
Rockgle
Rose Valley
Rosetown
Rosthern
Rouleau
Saltcoats
Scott
Shaunavon
Shellbrook
Sintaluta
Southey
Spiritwood
Springside
St. Brieux
St. Walburg
Star City
Stoughton
Strasbourg
Sturgis
Tisdale
Turtleford
Unity
Vonda
Wadena
Wakaw
Waldheim
Wapella
Warman
Watrous
Watson
Wawota
White City
Whitewood
Wilkie
Willow Bunch
Wolseley
Wynyard
Yellow Grass
Zealandia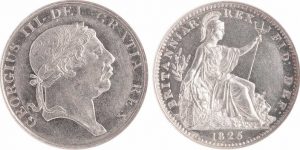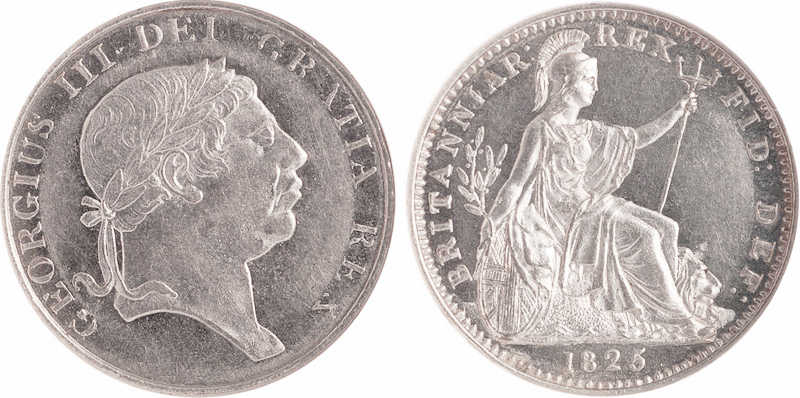 We at True North Gold Buyer Ltd., the gold, silver & platinum buyer of your choice, offer you top prices for your old or unwanted coins. Below you will find further information on various platinum coins with platinum fineness lower than .999 we buy. If you cannot find your coin below or have a coin that you cannot identify please write us an email via our Contact Form or call us at (705) 302 1055 to obtain an estimate. Please keep in mind that we may not be able to provide you with an accurate estimate until we've seen the coin.
Russian Platinum Ruble of the 19th century
The first platinum coins were issued in St. Petersburg, Russia from 1828 to 1845. As expected for material produced by powder metallurgy and because of major impurities, there was a significant degree of porosity at the surface, which made the coins look less shiny than modern Platinum Coins. Because of the rather greyish look they could easily be mistaken for silver coins and the public did not accept them, which is why they were recalled and demonetized. The reverse features the imperial double-headed eagle.
In 1977 new Platinum coins were struck with the old dies for collectors. These have fewer impurities, especially less iron and are therefore nonmagnetic.
The Analysis of 6 of the original Platinum Coins and their impurities showed no consistent trend, which suggests that refining practice remained basically unchanged, resulting in an estimated platinum content of probably around 95 to 97 weight% for the genuine coins.