Your Western and Northern Quebec Gold Buyer
True North Gold Buyer Ltd., we are your gold, silver and platinum buyers for Gatineau, Sherbrooke, Saint-Jean-sur-Richelieu, Drummondville and Canada wide. We offer you top prices for your old gold, silver or platinum jewellery or any other gold, silver or platinum containing items, such as rings, bracelets, necklaces, earrings, watches, coins, bars, silverware, crucibles, thermocouples or dental gold.
Get started now using our Payout Estimator to get a close estimate of the payout you can expect for your precious metals. All you need to know to get started is the karat / precious metals content of your items and their weight. You can find detailed instructions on how to sort and weigh your items, use our Payout Estimator and send them in for an appraisal in our "How it works" section.
For your convenience, below you will find a list of Northern and Western Quebec cities and towns we service. Please keep in mind that our service is not limited to these areas. We will buy your precious metals all across Quebec and Canada.
WESTERN & NORTHERN QUEBEC AREAS
WE SERVE
Gold buyer for all Western and Northern Quebec communities
Gatineau Southwest
Gatineau Southeast
Gatineau Northeast
Gatineau Northwest
Sherbrooke North
Sherbrooke Central
Sherbrooke West
Sherbrooke Southeast
Saint-Jean-sur-Richelieu North
Saint-Jean-sur-Richelieu Central
Drummondville
Saint-Jérôme
Granby
Saint-Hyacinthe
Rouyn-Noranda
Salaberry-de-Valleyfield
Boucherville
Mirabel
Sorel-Tracy
Mascouche
Val-d'Or
Sainte-Julie
Vaudreuil-Dorion
Sainte-Thérèse
Saint-Bruno-de-Montarville
Saint-Constant
Magog
Chambly
La Prairie
Saint-Lambert
Varennes
Longueuil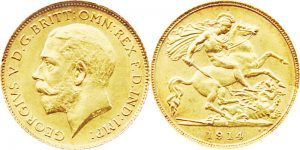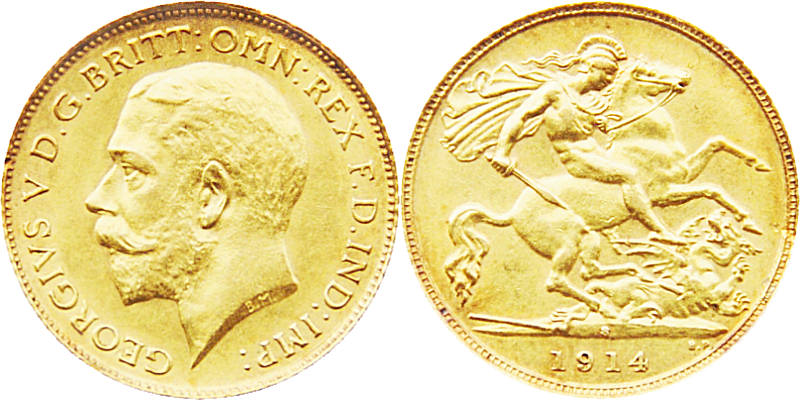 At True North Gold Buyer Ltd., the silver, platinum & gold buyer of your choice, we offer you top prices for your old or unwanted Sovereign and Half-Sovereigns. Below you will find further information on coins we buy. If you cannot find your coin below or have a coin that you cannot identify please write us an email via our Contact Form or call us at (705) 302 1055 to obtain an estimate. Please keep in mind that we may not be able to provide you with an accurate estimate until we've seen the coin. We will gladly buy any other gold bullion coin you may wish to sell.
Sovereign
A Gold Sovereign is a gold coin first issued in 1489 for Henry VII of England and still in production as of 2009. While the coin typically had a nominal value of one pound sterling or 20 shillings, the sovereign was primarily an official piece of bullion with no mark of value anywhere on the coin itself.
The name "sovereign" comes from the majestic and impressive size and portraiture of the coin, the earliest of which showed the king facing, seated on a throne, while the reverse shows the Royal coat of arms on a shield surrounded by a Tudor double rose.
| Year | Coin Weight | Gold Content | Gold Content in % |
| --- | --- | --- | --- |
| since 1817 | 7.9881 g | 0.2354 oz (7.322 g) | 91.67% (22KT) |
History
Original sovereigns were 23 karat (95.83%) gold and weighed 240 grains or one-half of a troy ounce (15.6 grams). Henry VIII reduced the purity to 22 carats (91.67%), which eventually became and remains the gold coin standard (so-called crown gold) in both England and the U.S.; the weight of the sovereign was repeatedly lowered until when it was revived after the Great Recoinage law of 1816, the gold content was fixed at the present 113 grains (7.322 g), equivalent to 0.2354 Troy ounces.
Sovereigns were discontinued after 1604, being replaced by Unites, and later by Laurels, and then guineas. Production of sovereigns restarted in 1817. The initial reverse type for gold coins was the shield and crown motif, supplemented on the sovereign with a heraldic wreath. This was succeeded in 1871 by a portrayal of Saint George killing a dragon, engraved by Benedetto Pistrucci. This same design is still in use on British gold sovereigns, although other reverse designs have also been used during the reigns of William IV, Victoria, George IV, and Elizabeth II.
Half Sovereign
The half sovereign was first introduced in 1544 under Henry VIII. It was a gold coin valued at ten shillings or 120 pre-decimal pennies. After 1604, the issue of half sovereigns, along with sovereigns, was discontinued until 1817, following a major revision of British coinage. Production continued until 1926 and, apart from special issues for coronation years, was not restarted until 1980. It was also used extensively in Australia, until 1933.
Modern half sovereigns, from 1817 onwards have a weight of 3.991 grams (diameter has beeen changed slightly and changed back again) are made of 22KT (91.666%) gold alloy. The reverse side, featuring St. George slaying a dragon was designed by Benedetto Pistrucci, whose initials appear to the right of the date.
| Year | Coin Weight | Gold Content | Gold Content in % |
| --- | --- | --- | --- |
| since 1817 | 3.991 g | 0.1177 oz (3.7 g) | 91.67% (22KT) |