Your Montreal Gold Buyer
Wondering where to get the most cash for gold?
Selling Gold Jewelry, Gold Coins, Gold Bars or Scrap Gold to True North Gold Buyer
We are one of the fastest and highest paying Canadian buyers of gold, silver and other precious metals and offer our services to all Montreal communities and neighbourhoods like Laval, Longueuil, Terrebonne, Repentigny, Brossard, Saint-Jérôme, Blainville, Dollard-des-Ormeaux, Châteauguay and in all of Canada. We pay top prices for old gold, silver or platinum containing items and jewelry such as rings, bracelets, necklaces, earrings, watches, coins, rods, silverware, crucibles, thermocouples or dental gold.
Why buy and sell gold and silver online with True North Gold Buyer?
By not wasting your money on local stores or free mail-in kits, we can cut costs and therefore give you the highest payouts in the market.
Have you ever wondered why you can buy the same item at a much lower price from an online store, like Amazon, than at the local store in your mall? There's a simple reason for this: Amazon's strategy has always focused on running an efficient online business to offer its customers the best prices, instead of wasting their customers' money on a network of expensive local retail stores.
We use the same principle to make sure you get the most cash out of your gold. True North Gold Buyer is a registered Canadian online business. We analyze and refine all precious metals in a secure, central location. In addition, we keep overheads low by not spending the value of your gold on retail stores, vendors, or "free" return envelopes. This means that all the money goes directly back to you as a higher payout compared to what local competitors can offer you.
Searching for a high-paying gold buyer near you?
Are there no gold buyers near you or just one who does not pay well due to lack of competition? Our professional online service can help you with this problem. We pay prices that beat local gold buyers and pawn shops even in larger cities where there is a lot of competition.
All you need is access to a post office and you have access to True North Gold Buyer.
Highest payouts from the start! No lowball offers, no haggling!
We are always open and honest about our payout rates.
We pay fair, market-based prices for all gold, silver or platinum items we buy, with no hidden fees. When you do business with us, you are guaranteed to get the most cash for your gold from the start.
To calculate what we pay for your items even before sending them to us, simply use our payout estimator. You just have to know the gold content of your items and have a scale to weigh them.
We always strive to provide the highest levels of service to make sure you are 100% satisfied and we consistently strive to earn repeat business and referrals.
For our satisfied customers, we offer a referral program that pays you 1% of every business transaction we receive through you.
How do you ship your gold, silver or platinum to us?
With the help of our payout estimator you can easily calculate your payout. You will also receive a pre-filled shipping label that you can print and put on your package. Choose a carrier and service (we recommend Canada Post - Xpresspost with tracking) and send your items to:
TNGB LIMITED
PO BOX 22027 BIG BAY POINT
BARRIE ON L4N 0Z5
No "free" mail-in kits?
Free mail-in kits do not exist. Customers always pay for these kits in one way or another.
Our goal is to give you the most cash for your gold, and that's only possible because we're not squandering your money on prepaid envelopes and kits. Competitors who lure you with so-called "free" mail-in kits force you not only to pay for your kit, but also for all ordered kits that are never shipped. They cover these costs either through lower payouts or by incorrect weighing and testing. In our blog, we compare our payout for a customer's items with what a competitor with "free" mail-in kits would have paid.
Conclusion: Taken into account the shipping costs, she received $ 269 more from us for her jewelry than she would have received if she had fallen for the "free" mail-in service of our competitor.
Fast cash for your gold. Choose how you are paid.
Once your items arrive, they are unpacked, photographed, weighed and tested in a secure facility. We will send you a quote via email and if you accept it, the payment will be released on the same day. You can choose how you want to get paid. We offer e-Transfer (Email Money Transfer), cheque or wire transfer. e-Transfer is the fastest payment option. You will immediately have the money available in your bank account.
For your convenience, below is a list of communities, neighbourhoods in the Greater Montreal Area such as Laval, Longueuil, Terrebonne, Repentigny, Brossard, Saint-Jérôme, Blainville, Dollard-des-Ormeaux, Châteauguay we service. Please note that our service is not limited to these areas: We will buy your precious metals anywhere in Montreal, Quebec and Canada.
Gold buyer for all Montreal neighbourhoods
Montreal
Laval
Laval-des-Rapides
Laval-sur-le-Lac
Îles-Laval
Longueuil
Terrebonne
Repentigny
Brossard
Dollard-Des Ormeaux
Blainville
Châteauguay
Saint-Eustache
Côte-Saint-Luc
Pointe-Claire
Boisbriand
Westmount
Baie-d'Urfé
Beaconsfield
Côte Saint-Luc
Dollard-des-Ormeaux
Dorval
Hampstead
Kirkland
L'Île-Dorval
Mount Royal
Pointe-Claire
Sainte-Anne-de-Bellevue
Senneville
Kahnawake
Beauharnois
Salaberry-de-Valleyfield
Calixa-Lavallée
Contrecœur
Saint-Amable
Sainte-Julie
Varennes
Verchères
Beloeil
Carignan
Chambly
McMasterville
Mont-Saint-Hilaire
Otterburn Park
Saint-Basile-le-Grand
Saint-Jean-Baptiste
Saint-Mathieu-de-Beloeil
Candiac
Delson
La Prairie
Léry
Mercier
Sainte-Catherine
Saint-Constant
Saint-Isidore
Saint-Mathieu
Saint-Philippe
Richelieu
Saint-Mathias-sur-Richelieu
Boucherville
Saint-Lambert
Saint-Bruno-de-Montarville
Hudson
Les Cèdres
L'Île-Cadieux
L'Île-Perrot
Notre-Dame-de-l'Île-Perrot
Pincourt
Pointe-des-Cascades
Rigaud
Terrasse-Vaudreuil
Vaudreuil-Dorion
Vaudreuil-sur-le-Lac
Bois-des-Filion
Boisbriand
Deux-Montagnes
Lorraine
Mirabel
Oka
Pointe-Calumet
Rosemère
Sainte-Anne-des-Plaines
Saint-Eustache
Saint-Jérôme
Saint-Joseph-du-Lac
Sainte-Marthe-sur-le-Lac
Sainte-Thérèse
Charlemagne
L'Assomption
Mascouche
Saint-Sulpice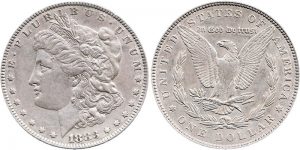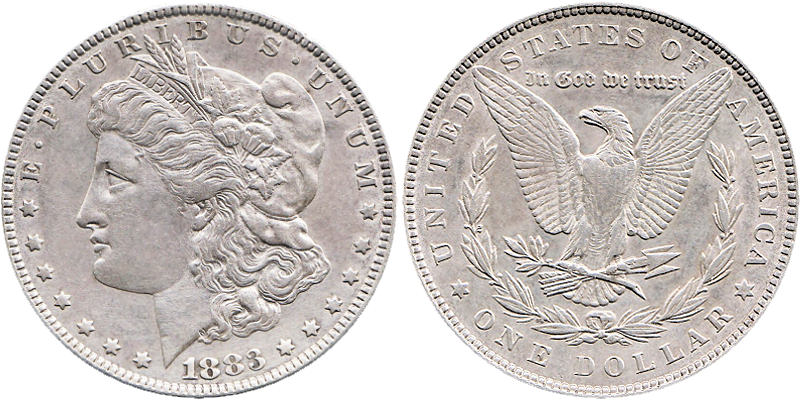 We at True North Gold Buyer Ltd., the gold, silver & platinum buyer of your choice, offer you top prices for your old or unwanted coins. Below you will find further information on silver containing coins of the US Dollar we buy. If you cannot find your coin below or have a coin that you cannot identify please write us an email via our Contact Form or call us at (705) 302 1055 to obtain an estimate. Please keep in mind that we may not be able to provide you with an accurate estimate until we have seen the coin. We will gladly buy any other silver coin or precious metal bullion you may wish to sell.
US Dollar Coins containing Silver 1$, 50¢, 25¢, 10¢
In the table below you will find a list of coins of the United States Dollar that contain silver.
Years
Composition
Add. Info
1$ US Silver Coin
1794-1935
90% Silver, 10% Copper
-
50¢ US Silver Coin (half-dollar)
1794-1964
90% Silver, 10% Copper
-
1965-1970
40% Silver
Kennedy half dollar (We do not buy this coin)
25¢ US Silver Coin (quarter)
1796-1964
90% Silver, 10% Copper
-
10¢ US Silver Coin (dime)
1796-1837
89.24% Silver, 10.76% Copper
-
1837-1966
90% Silver, 10% Copper
Coins struck 1965 & 1966 bear the date 1964
1965-1966
Cupronickel
(We do not buy this coin)
(coin weight now 2.27 grams instead of 2.5 grams)