Your Eastern Quebec Gold Buyer
Looking for the best place to sell your gold?
Why sell gold jewelry, gold bullion or scrap gold to True North Gold Buyer?
We are one of the fastest and highest paying gold buyers in the country. We buy gold, silver, platinum and other precious metals from all over Canada. We offer professional service to all Eastern Quebec towns and communities like Quebec City, Saguenay, Lévis, Trois-Rivières and Canada-wide. We pay top dollar for old gold, silver or platinum jewelry, such as rings, bracelets, necklaces, earrings, watches and items like coins, bars, silverware, crucibles, thermocouples or dental gold.
No lowball offers or haggling! Just fair Payouts!
We are always open and honest about our service and how we calculate your payouts.
We pay fair and market-based prices for any gold, silver or platinum item we buy. Do business with us and we guarantee you the most cash for your gold, with no hidden fees. Before sending your items to us, simply use our payout estimator and calculate what we pay for your items. You just need to know the gold content of your items and have a scale to weigh them.
We always strive to provide the highest levels of service to ensure that you are 100% satisfied. We will do our very best to earn your repeat business and referrals.
We even offer a referral program that pays our satisfied customers 1% of each business transaction we receive through their referrals.
Why should you buy and sell gold and silver online?
True North Gold Buyer does not waste your money on local stores or free mailing kits, which reduces costs so that we can give you the best payouts in the business.
People that prefer to buy from online stores, like Amazon, do that because it is comfortable and easy but especially because they get the same product at a much lower price compared to a retail store in their local mall. How is that possible? In the case of Amazon, their strategy has always been to focus on an efficient and cost-effective online business. Instead of wasting customers' money on running a network of expensive local stores, they are able to offer their customers the best prices.
True North Gold Buyer uses the same strategy to make sure you get the most cash for your gold. We are an online business registered in Canada, analyzing and refining all precious metals in one secure and central location. In addition, we keep overhead costs low by not spending the value of your gold on local stores with countless employees or "free" return envelopes. This means that all the money goes straight back to you as a higher payout than what the local competitors can offer.
No high-paying gold buyer near you?
Is there no gold buyer near you or just one that does not pay well due to lack of competition? We can help you with this problem. All you need is access to a post office to have access to True North Gold Buyer's high payouts. In addition to the professional services offered across Canada, we pay prices that beat local gold buyers and pawnbrokers, even in large cities where competition is strong.
No "free" mail-in kits?
Free shipping does not exist. The customer always has to pay for these kits in one way or another.
Our goal is to offer you the most cash for your gold, and that is possible because we do not waste your money on prepaid envelopes and kits. Competitors that tempt you with so-called "free" mail-in kits make you pay not only for your kit, but also for all the ordered kits that are never sent in. Some cover these costs just by offering lower payouts while others may deceive their customers when weighing and testing the items. In this blog post, we compare what we paid a customer to what another gold buyer with "free" mail-in kits would have paid for the same items.
To sum it up: Despite her paying the shipping costs, she still earned $ 269 more for her jewelry by selling to us than she would have received had she fallen for the "free" mail-in kits from our competitors.
How can you send us your gold, silver or platinum?
With the help of our payout estimator, you can easily calculate the amount of money we will pay for your items. You will also receive a pre-filled shipping label that you can print and tape to your package. If you do not have access to a printer, you can also write the shipping address directly onto your package. Choose a carrier and service (we recommend Canada Post - Xpresspost with tracking) and send your jewelry, coins, bullion or scrap gold to:
TNGB LIMITED
PO BOX 22027 BIG BAY POINT
BARRIE ON L4N 0Z5
Quick cash for gold. Choose how you want to be paid.
Once your items arrive, they are unpacked, photographed, weighed and tested in our secure facility. We will send you a quote by e-mail and if you accept it, your payout will be released the same day. You can choose how to be paid. We offer e-Transfer (Email Money Transfer) or payment via cheque or wire transfer.
e-Transfer is the fastest payment option. You will immediately have the money available in your bank account.
Below you'll find a list of Eastern Quebec cities and communities such as Quebec City, Saguenay, Lévis, Trois-Rivières we service. Please note that our service is not limited to these areas: We buy your precious metals throughout Eastern Quebec and Canada.
EASTERN QUEBEC AREAS
WE SERVE
Gold buyer for all Eastern Quebec communities
Quebec
Saguenay Chicoutimi
Saguenay Jonquière
Saguenay La Baie
Lévis North
Lévis South
Trois-Rivières Central
Trois-Rivières Northeast
Trois-Rivières East
Trois-Rivières West
Trois-Rivières South
Shawinigan
Rimouski
Victoriaville
Alma
Saint-Georges
Thetford Mines
Sept-Îles
Baie-Comeau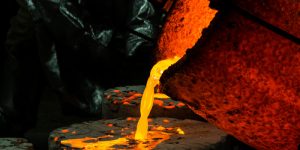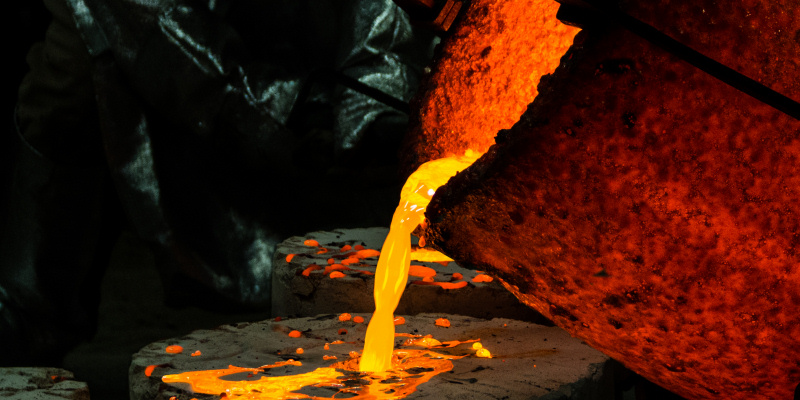 An alloy is a partial or complete solid solution of one or more elements in a metallic matrix. Complete solid solution alloys give single solid phase microstructure, while partial solutions give two or more phases that may be homogeneous in distribution depending on thermal (heat treatment) history. Alloys usually have different properties from those of the component elements.
Theory
Alloying one metal with other metal(s) or non metal(s) often enhances its properties. For example, steel is stronger than iron, its primary element. The physical properties, such as density, reactivity, Young's modulus, and electrical and thermal conductivity, of an alloy may not differ greatly from those of its elements, but engineering properties, such as tensile strength and shear strength may be substantially different from those of the constituent materials. This is sometimes due to the sizes of the atoms in the alloy, since larger atoms exert a compressive force on neighboring atoms, and smaller atoms exert a tensile force on their neighbors, helping the alloy resist deformation. Sometimes alloys may exhibit marked differences in behavior even when small amounts of one element occur. For example, impurities in semi-conducting ferromagnetic alloys lead to different properties, as first predicted by White, Hogan, Suhl, Tian Abrie and Nakamura. Some alloys are made by melting and mixing two or more metals. Brass is an alloy made from copper and zinc. Bronze, used for bearings, statues, ornaments and church bells, is an alloy of copper and tin.
Unlike pure metals, most alloys do not have a single melting point. Instead, they have a melting range in which the material is a mixture of solid and liquid phases. The temperature at which melting begins is called the solidus and the temperature when melting is complete is called the liquidus. However, for most alloys there is a particular proportion of constituents (in rare cases two) which has a single melting point. This is called the alloy's eutectic mixture.
Terminology
In practice, some alloys are used so predominantly with respect to their base metals that the name of the primary constituent is also used as the name of the alloy. For example, 14 karat gold is an alloy of gold with other elements. Similarly, the silver used in jewellery and the aluminium used as a structural building material are also alloys.
History
The use of alloys by humans started with the use of meteoric iron, a naturally occuring alloy of nickel and iron. As no metallurgic processes were used to separate iron from nickel the alloy was used as it was.