Your Hamilton Gold Buyer
At True North Gold Buyer Ltd., we are your gold, silver and platinum buyer for Hamilton, Flamborough, Wentworth, Dundas, Ancaster, Glanbrook, Stoney Creek and Canada wide. We offer cash for gold, silver or platinum containing jewellery and other items, such as rings, bracelets, necklaces, earrings, watches, coins, bars, silverware, crucibles, thermocouples or dental gold.
Selling Gold to us is fast and easy. Use our Payout Estimator to calculate the payout you can expect to get for the items you want to sell based on current precious metals market prices. All you need to do is sort your items based on their karat / precious metals content, weigh them and put this data into our Payout Estimator. For detailed instructions on how to prepare and sell your gold to us, how to use our Payout Estimator and how to send in your items for appraisal, please have have a look at our "How it works" section.
For your convenience, below you will find a list of Hamilton Region Communities and towns we service. Please keep in mind that our service is not limited to these areas. We will buy your precious metals all across Hamilton, Central Ontario and Canada.
Gold buyer for all Hamilton neighbourhoods
Lower City
Ainslie Wood
Bartonville
Hamilton Beach
Beasley
Blakely
Central, Downtown core
Hess Village, Jamesville
Little Racalmuto
Chedoke Park B
Cherry Heights
Chinatown
Community Beach
Cootes Paradise A
Cootes Paradise B
Corktown
Corman
Crown Point
Delta East
Delta West
Dundas
Durand
Gibson
Glenview East
Glenview West
Grayside
Greenford
Greenhill
Homeside
International Village
Keith (Burlington and Wentworth area)
Kirkendall
Lakely
Landsdale
McQuesten
Nashdale
Normanhurst
North End of Hamilton
Parkview
Red Hill
Riverdale
Rockton
Rosedale
St. Clair
Stinson
Stipeley
Stoney Creek
Strathcona
Vincent
Winona
Winona Park
Mountain
Allison
Ancaster Village
Ainslie Wood
Albion Falls
Balfour
Barnstown
Berrisfield
Binbrook
Birdland
Bonnington
Broughton East
Broughton West
Bruleville
Buchanan
Burkhome
Butler
Carpenter
Centremount
Chapel East
Chapel West
Crerar
Duff's Corners
Eastmount
Eleanor
Elfrida
Falkirk East
Falkirk West
Fessenden
Flamborough
Gilbert
Gilkson
Mount Hope
Gourley
Greeningdon
Greensville
Gurnett
Hampton Heights
Hannon North
Hannon South
Hannon West
Harmony Hall
Heritage Green
Hill Park
Huntington
Inch Park
Jerome
Kennedy
Kernighan
King's Forest Upper
Lawfield
Leckie Park
Lisgar
Macassa
Meadowlands
Mewburr
Mountview
Millgrove
Mohawk
North Glanford
Oakhill
Pleasant Valley
Quinndale
Raleigh
Randall
Rolston
Rushdale
Ryckman's
Ryckman's Corners
Rymal Station
Sherwood
Southam
Sunninghill
Templemead
Thorner
Trenholme
Twenty Place
Waterdown
West Flamborough
Westcliffe
Yeoville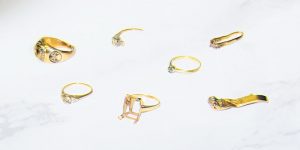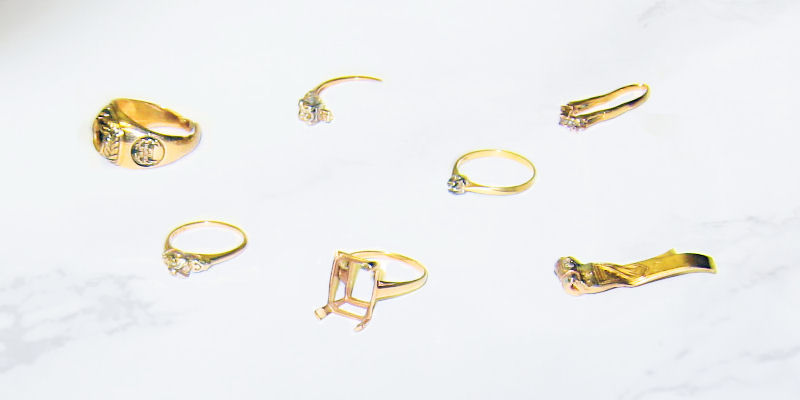 At True North Gold Buyer Ltd., the silver, platinum & gold buyer of your choice, we offer you top dollar for your old, bent or broken jewellery with missing stones. We do of course buy jewellery with stones, too but can not take your stones into account when we calculate your payment. We advise you to remove precious gemstones prior to shipping if you want to keep them. Diamonds for example burn off at temperatures greater then 750°C when gold is melted, just like a piece of very expensive coke.