Your Halton Gold Buyer
Looking for the best place to sell your gold?
Why sell gold jewelry, gold bullion or scrap gold to True North Gold Buyer?
We are one of the fastest and highest paying gold buyers in the country. We buy gold, silver, platinum and other precious metals from all over Canada. We offer professional service to all Halton region towns and communities like Milton, Halton Hills, Georgetown, Burlington, Oakville and Canada-wide. We pay top dollar for old gold, silver or platinum jewelry, such as rings, bracelets, necklaces, earrings, watches and items like coins, bars, silverware, crucibles, thermocouples or dental gold.
No lowball offers or haggling! Just fair Payouts!
We are always open and honest about our service and how we calculate your payouts.
We pay fair and market-based prices for any gold, silver or platinum item we buy. Do business with us and we guarantee you the most cash for your gold, with no hidden fees. Before sending your items to us, simply use our payout estimator and calculate what we pay for your items. You just need to know the gold content of your items and have a scale to weigh them.
We always strive to provide the highest levels of service to ensure that you are 100% satisfied. We will do our very best to earn your repeat business and referrals.
We even offer a referral program that pays our satisfied customers 1% of each business transaction we receive through their referrals.
Why should you buy and sell gold and silver online?
True North Gold Buyer does not waste your money on local stores or free mailing kits, which reduces costs so that we can give you the best payouts in the business.
People that prefer to buy from online stores, like Amazon, do that because it is comfortable and easy but especially because they get the same product at a much lower price compared to a retail store in their local mall. How is that possible? In the case of Amazon, their strategy has always been to focus on an efficient and cost-effective online business. Instead of wasting customers' money on running a network of expensive local stores, they are able to offer their customers the best prices.
True North Gold Buyer uses the same strategy to make sure you get the most cash for your gold. We are an online business registered in Canada, analyzing and refining all precious metals in one secure and central location. In addition, we keep overhead costs low by not spending the value of your gold on local stores with countless employees or "free" return envelopes. This means that all the money goes straight back to you as a higher payout than what the local competitors can offer.
No high-paying gold buyer near you?
Is there no gold buyer near you or just one that does not pay well due to lack of competition? We can help you with this problem. All you need is access to a post office to have access to True North Gold Buyer's high payouts. In addition to the professional services offered across Canada, we pay prices that beat local gold buyers and pawnbrokers, even in large cities where competition is strong.
No "free" mail-in kits?
Free shipping does not exist. The customer always has to pay for these kits in one way or another.
Our goal is to offer you the most cash for your gold, and that is possible because we do not waste your money on prepaid envelopes and kits. Competitors that tempt you with so-called "free" mail-in kits make you pay not only for your kit, but also for all the ordered kits that are never sent in. Some cover these costs just by offering lower payouts while others may deceive their customers when weighing and testing the items. In this blog post, we compare what we paid a customer to what another gold buyer with "free" mail-in kits would have paid for the same items.
To sum it up: Despite her paying the shipping costs, she still earned $ 269 more for her jewelry by selling to us than she would have received had she fallen for the "free" mail-in kits from our competitors.
How can you send us your gold, silver or platinum?
With the help of our payout estimator, you can easily calculate the amount of money we will pay for your items. You will also receive a pre-filled shipping label that you can print and tape to your package. If you do not have access to a printer, you can also write the shipping address directly onto your package. Choose a carrier and service (we recommend Canada Post - Xpresspost with tracking) and send your jewelry, coins, bullion or scrap gold to:
TNGB LIMITED
PO BOX 22027 BIG BAY POINT
BARRIE ON L4N 0Z5
Quick cash for gold. Choose how you want to be paid.
Once your items arrive, they are unpacked, photographed, weighed and tested in our secure facility. We will send you a quote by e-mail and if you accept it, your payout will be released the same day. You can choose how to be paid. We offer e-Transfer (Email Money Transfer) or payment via cheque or wire transfer.
e-Transfer is the fastest payment option. You will immediately have the money available in your bank account.
Below you'll find a list of Halton region communities such as Milton, Halton Hills, Georgetown, Burlington, Oakville we service. Please note that our service is not limited to these areas: We buy your precious metals throughout Halton, Central Ontario and Canada.
Gold buyer for all Halton neighbourhoods
Alton
Appleby
Beaty
Brant
Brant Hills
Bronte East
Bronte Meadows
Bronte West
Clarke
Clearview
Coates
College Park
Dempsey
Dorset Park
Eastlake
Freeman
Georgetown
Glen Abbey
Glen Williams
Harrison
Headon
Iroquois Ridge North
Iroquois Ridge South
LaSalle
Mountainside
Old Milton
Old Oakville
Orchard
Palermo West
Palmer
River Oaks
Rose
Roseland
Scott
Shoreacres
Tansley
Timberlea
Tyandaga
Uptown
Uptown Core
West Oak Trails
Willmont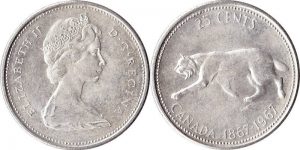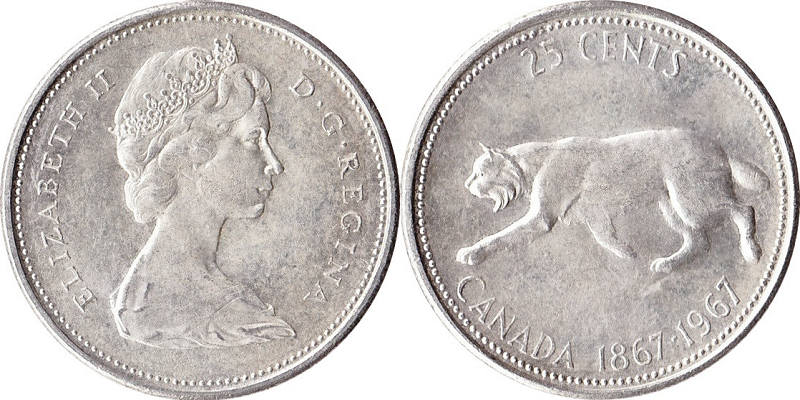 We at True North Gold Buyer Ltd., the gold, silver & platinum buyer of your choice, offer you top prices for your old or unwanted coins. Below you will find further information on silver containing coins of the Canadian Dollar we buy. If you cannot find your coin below or have a coin that you cannot identify please write us an email via our Contact Form or call us at (705) 302 1055 to obtain an estimate. Please keep in mind that we may not be able to provide you with an accurate estimate until we have seen the coin. We will gladly buy any other silver coin or precious metal bullion you may wish to sell.
Canadian Dollar Coins containing Silver 1$, 50¢, 25¢, 10¢
In the table below you will find a list of coins of the Canadian Dollar that contain silver. It is is a summary of important information of the History section.
Years
Coin Weight
Compo­sition
Add. Info
1$ Canadian Silver Coin (Voyageur)
1953-1967
23.33g
80% Silver, 20% Copper
Obverse: Elizabeth II
1935-1952
23.33g
80% Silver, 20% Copper
Obverse: George V, ?????? George VI
before 1935
-
92.5% Silver
First trials in 1911
Canadian Silver Coin (half-dollar); Reverse: Coat of Arms of Canada
1937-1967
11.66g
80% Silver
-
1920-1936
11.62g
80% Silver
-
1870-1919
11.62g
92.5% Silver
Obverse: Edward VII,
25¢ Canadian Silver Coin (quarter)
1953-1967
5.83g
80% Silver, 7,5% Copper
-
1920-1952
5.83g
80% Silver, 20% Coppper
-
1910-1919
5.83g
92.5% Silver
-
1870-1910
5.81g
92.5% Silver
-
10¢ Canadian Silver Coin (dime)
1920-1966
2.33g
80% Silver, 20% Copper
-
1910-1919
2.33g
92.5% Silver
-
1858-1910
2.32g
92.5% Silver
-
History
Beginning in 1858, the Province of Canada began issuing decimal coins, based on the value of the American dollar, due to an influx of American silver; by 1870, the rest of Canada (including Newfoundland, not yet a province) had followed.
Canadian coins were originally issued in bronze (1¢, Nova Scotia 0.5¢ in 1861-64) and silver (in 5¢, 10¢, and 20¢ denominations), all legal tender across Canada with Confederation.
Beginning in 1870, the penny disappeared (reappearing in 1876), the quarter supplanted the 20¢, and a 50¢ silver coin was added. The designs were standardized with the head of Queen Victoria on the obverse, value and date with a crowned maple wreath reverse (except the penny, which had a maple vine circlet). Edward VII supplanted Victoria on her death, followed by George V in 1911.
The cent became smaller in 1920, and in 1922, copying an earlier change in the United States, the 5¢ coin was enlarged and changed to nickel; unlike the United States, pure nickel was used except during World War II and the Korean War, due to nickel shortages. A silver dollar coin similar to that issued in the United States was first proposed in 1911 and a few trial pieces exist, but a proper dollar coin did not arrive until 1935, celebrating George V's silver jubilee. It was retained with new coinages every year (except 1939-44) until 1967.
For 1937, on the ascension of George VI, all-new designs appeared, with the sovereign's head on the obverse, which persist (changed only by the switch to Elizabeth II in 1953 and a new draped bust in 1965) to this day: the penny with two maple leaves, the 5¢ beaver, the 10¢ schooner (commonly believed to be Bluenose, she is in fact a composite), the quarter a caribou head, Canada's coat of arms on the 50¢, and two voyageurs in a canoe on the $1. The percentage of silver in silver coins was reduced in 1920 from 92.5% to 80%, and to 50% in 1967, when production of dollar and half-dollar coins for circulation was stopped. In 1968, the dime and quarter changed to 50% silver, while in August, all were replaced by pure nickel ones of the same size or (in the case of the 50¢ and $1) nearly so. The rising price of nickel eventually forced the 5¢ coin (commonly called the "nickel") to be changed to cupro-nickel in 1982.