Your Peel Gold Buyer
True North Gold Buyer Ltd., based in Barrie, we are your gold, silver and platinum buyers for Mississauga, Caledon, Brampton, New Tecumseth and Canada wide. We offer cash for gold, silver or platinum containing jewellery and other items, such as rings, bracelets, necklaces, earrings, watches, coins, bars, silverware, crucibles, thermocouples or dental gold.
Selling Gold to us is fast and easy. Use our Payout Estimator to calculate the payout you can expect to get for the items you want to sell based on current precious metals market prices. All you need to do is sort your items based on their karat / precious metals content, weigh them and put this data into our Payout Estimator. For detailed instructions on how to prepare and sell your gold to us, how to use our Payout Estimator and how to send in your items for appraisal, please have have a look at our "How it works" section.
For your convenience, below you will find a list of Peel, GTA Communities and towns we service. Please keep in mind that our service is not limited to these areas. We will buy your precious metals all across Peel, Central Ontario and Canada.
Mississauga neighbourhoods
Applewood
Central Erin Mills
Churchill Meadows
Credit Valley
Clarkson/Lorne Park
Cooksville
East Credit
Erindale
Fairview
Hurontario
Lakeview
Lisgar
Malton
Meadowvale
Meadowvale Village
Mineola
Mississauga Valleys
Port Credit
Rathwood
Sheridan
Brampton neighbourhoods
Bramalea
Castlemore
Churchville
Claireville
Mount Pleasant
Snelgrove
Springdale
Tullamore
Caledon neighbourhoods
Albion
Alloa
Alton
Belfountain
Bolton
Boston Mills
Brimstone
Caledon East
Caledon
Campbells Cross
Castlederg
Cataract
Cedar Meadows
Cedar Mills
Cheltenham
Claude
Coulterville
Ferndale
Forks of the Credit
The Grange
Humber Grove
Humber
Inglewood
Kilmanagh
Lockton
Macville
Mayfield West
McLeodville
Melville
Mono Mills
Mono Road
New Glasgow
Palgrave
Queensgate
Rockside
Rosehill
Sandhill
Sleswick
Sligo
Stonehart
Taylorwoods
Terra Cotta
Tormore
Valleywood
Victoria
New Tecumseth communities
Alliston
Tottenham
Beeton
Allimil
Green Briar
Nicolston
Penville
Randall
Rich Hill
Schomberg Heights
Thompsonville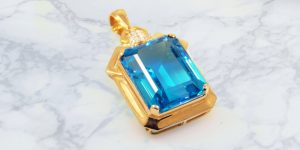 As a silver, platinum and gold dealer True North Gold Buyer buys all kinds of jewellery. On our website we try to offer you a full list of jewellery we buy, but if you still can not find your item please do not hesitate to contact us via phone or email for further information.
Amulets are worn on the body (often as jewellery) or on clothing, attached to vehicles or put on animals (pets or livestock). Pendants, Amulets and Lockets are made from a variety of materials like for example (precious) stones, (precious) metals such as gold, silver or platinum, coins, drawings, rings, religious objects (Eye of Horus, Christian cross, Buddha statue), plants (eg the four-leaf clover) and (parts of) animals and are supposed to protect its carrier.
Even in prehistoric times amulets or pendants were worn in the form of slain prey's remains (teeth and claws). This pendant was to give the wearer the powers of the animal.
Amulets and talismans are often confused. Amulets provide protection and prevent the wearer from danger and talismans are supposed to bring luck (lucky charms) and prosperity.
Amulets are known in all religions. In Europe the Christian Church turned against superstition and therefore pendants like amulets, talismans or lucky charms. This however didn't prevent popular belief from holding on to amulets connected to christian belief.
For example Christopher has always been a widely popular saint, being especially revered by athletes, mariners, ferrymen, and travelers. Medallions with his name and image are worn to show devotion to a certain saint and ask for that saint's prayers. They are frequently displayed in automobiles.
Pendants
As a gold buyer, silver buyer and platinum buyer True North Gold Buyer buys all kinds of jewellery. On our website we try to offer you a full list of jewellery we buy, but if you still can not find your item please do not hesitate to contact us via phone or email for further information.
A pendant (from Old French 'pendant') is a hanging object, generally attached to a necklace or an earring. In modern French this is a the gerund form of "hanging" (also meaning "during"). Pendants can have several functions:
ornamentation
identification (i.e. religious symbols, sexual symbols, symbols of rock bands)
protection (i.e. amulets, religious symbols)
self-affirmation (i.e. initials, names)
ostentation (i.e. jewels).
award (i.e Scouting Ireland Chief Scout's Award, Order of CúChulainn)
Pendants can have combined purposes (i.e. a richly jewelled symbol).
Lockets
A locket is a pendant that opens to reveal a space used for storing a photograph or other small item such as a curl of hair. Lockets are usually given to loved ones on holidays such as Valentine's Day and occasions such as Christenings, weddings and, most noticeably during the Victorian Age, funerals.
Lockets are generally worn on chains around the neck and often hold a photo of the person who gave the locket, or they could form part of a charm bracelet. Lockets, just like amulets come in many shapes such as ovals, hearts and circles and are usually made of precious metals for example gold, platinum and silver befitting their status as decorative jewellery.