Your Nunavut Gold Buyer
Looking for the best place to sell your gold?
Why sell gold jewelry, gold bullion or scrap gold to True North Gold Buyer?
We are one of the fastest and highest paying gold buyers in the country. We buy gold, silver, platinum and other precious metals from all over Canada. We offer professional service to all Nunavut towns and communities like Iqaluit, Rankin Inlet, Arviat, Baker Lake, Cambridge Bay, Pond Inlet and Canada-wide. We pay top dollar for old gold, silver or platinum jewelry, such as rings, bracelets, necklaces, earrings, watches and items like coins, bars, silverware, crucibles, thermocouples or dental gold.
No lowball offers or haggling! Just fair Payouts!
We are always open and honest about our service and how we calculate your payouts.
We pay fair and market-based prices for any gold, silver or platinum item we buy. Do business with us and we guarantee you the most cash for your gold, with no hidden fees. Before sending your items to us, simply use our payout estimator and calculate what we pay for your items. You just need to know the gold content of your items and have a scale to weigh them.
We always strive to provide the highest levels of service to ensure that you are 100% satisfied. We will do our very best to earn your repeat business and referrals.
We even offer a referral program that pays our satisfied customers 1% of each business transaction we receive through their referrals.
Why should you buy and sell gold and silver online?
True North Gold Buyer does not waste your money on local stores or free mailing kits, which reduces costs so that we can give you the best payouts in the business.
People that prefer to buy from online stores, like Amazon, do that because it is comfortable and easy but especially because they get the same product at a much lower price compared to a retail store in their local mall. How is that possible? In the case of Amazon, their strategy has always been to focus on an efficient and cost-effective online business. Instead of wasting customers' money on running a network of expensive local stores, they are able to offer their customers the best prices.
True North Gold Buyer uses the same strategy to make sure you get the most cash for your gold. We are an online business registered in Canada, analyzing and refining all precious metals in one secure and central location. In addition, we keep overhead costs low by not spending the value of your gold on local stores with countless employees or "free" return envelopes. This means that all the money goes straight back to you as a higher payout than what the local competitors can offer.
No high-paying gold buyer near you?
Is there no gold buyer near you or just one that does not pay well due to lack of competition? We can help you with this problem. All you need is access to a post office to have access to True North Gold Buyer's high payouts. In addition to the professional services offered across Canada, we pay prices that beat local gold buyers and pawnbrokers, even in large cities where competition is strong.
No "free" mail-in kits?
Free shipping does not exist. The customer always has to pay for these kits in one way or another.
Our goal is to offer you the most cash for your gold, and that is possible because we do not waste your money on prepaid envelopes and kits. Competitors that tempt you with so-called "free" mail-in kits make you pay not only for your kit, but also for all the ordered kits that are never sent in. Some cover these costs just by offering lower payouts while others may deceive their customers when weighing and testing the items. In this blog post, we compare what we paid a customer to what another gold buyer with "free" mail-in kits would have paid for the same items.
To sum it up: Despite her paying the shipping costs, she still earned $ 269 more for her jewelry by selling to us than she would have received had she fallen for the "free" mail-in kits from our competitors.
How can you send us your gold, silver or platinum?
With the help of our payout estimator, you can easily calculate the amount of money we will pay for your items. You will also receive a pre-filled shipping label that you can print and tape to your package. If you do not have access to a printer, you can also write the shipping address directly onto your package. Choose a carrier and service (we recommend Canada Post - Xpresspost with tracking) and send your jewelry, coins, bullion or scrap gold to:
TNGB LIMITED
PO BOX 22027 BIG BAY POINT
BARRIE ON L4N 0Z5
Quick cash for gold. Choose how you want to be paid.
Once your items arrive, they are unpacked, photographed, weighed and tested in our secure facility. We will send you a quote by e-mail and if you accept it, your payout will be released the same day. You can choose how to be paid. We offer e-Transfer (Email Money Transfer) or payment via cheque or wire transfer.
e-Transfer is the fastest payment option. You will immediately have the money available in your bank account.
Below you'll find a list of Nunavut towns and communities such as Iqaluit, Rankin Inlet, Arviat, Baker Lake, Cambridge Bay, Pond Inlet we service. Please note that our service is not limited to these areas: We buy your precious metals throughout Nunavut and Canada.
Gold buyer for all Nunavut communities
Iqaluit
Rankin Inlet – Kangiqtiniq
Arviat
Baker Lake – Qamani'tuaq
Cambridge Bay – Iqaluktuuttiaq
Pond Inlet – Mittimatalik
Igloolik – Iglulik
Pangnirtung – Pangniqtuuq
Cape Dorset – Kinngait
Gjoa Haven – Uqsuqtuuq
Naujaat
Clyde River – Kangiqtugaapik
Taloyoak – Talurjuaq
Coral Harbour – Salliq
Arctic Bay – Ikpiarjuk
Sanikiluaq
Kugaaruk – Arviligjuaq
Hall Beach – Sanirajak
Qikiqtarjuaq
Kimmirut
Whale Cove – Tikirarjuaq
Chesterfield Inlet – Igluligaarjuk
Resolute – Qausuittuq
Kugluktuk – Qurluqtuq
Grise Fiord – Aujuittuq
Umingmaktok – Umingmaktuuq
Bathurst Inlet – Qingaut
Nanisivik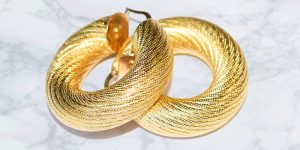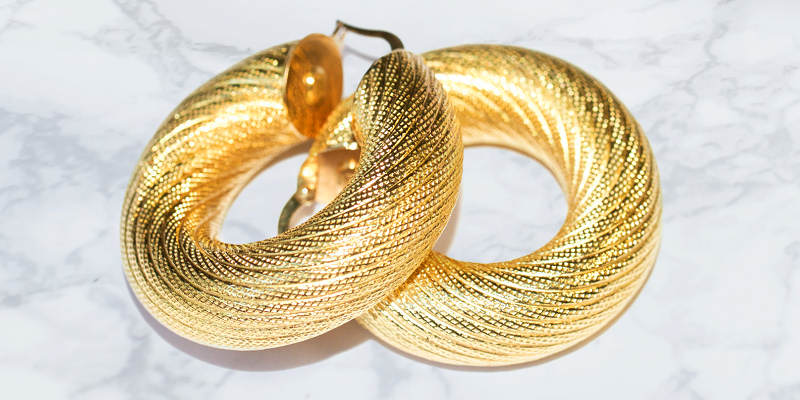 Earrings are jewellery attached to the ear through a piercing in the earlobe or some other external part of the ear (except in the case of clip earrings, which clip onto the lobe). Earrings are worn by both sexes. In western cultures, earrings have traditionally been worn primarily by women, although in recent decades, ear piercing has also become popular among men in North America, Europe, Asia and Africa.
Common locations for piercings, other than the earlobe, include the rook, tragus, and across the helix. The simple term "ear piercing" usually refers to an earlobe piercing, whereas piercings in the upper part of the external ear are often referred to as "cartilage piercings." Cartilage piercings are more complex to perform than earlobe piercings and take longer to heal.
Earring components may be made of any number of materials, including metal, plastic, glass, precious stones, beads, and other materials. We do of course only buy earrings and piercings made from either silver, platinum or gold. Designs range from small loops and studs to large plates and dangling items. The size is ultimately limited by the physical capacity of the earlobe to hold the earring without tearing. However, heavy earrings worn over extended periods of time may lead to stretching of the earlobe and the piercing.