Your Nova Scotia Gold Buyer
Wondering where to get the most cash for gold?
Selling Gold Jewelry, Gold Coins, Gold Bars or Scrap Gold to True North Gold Buyer
We are one of the fastest and highest paying Canadian buyers of gold, silver and other precious metals and offer our services to all Nova Scotia cities, towns and communities like Halifax, Darmduth, Sydney, Liverpool, New Glasgow, Chester and in all of Canada. We pay top prices for old gold, silver or platinum containing items and jewelry such as rings, bracelets, necklaces, earrings, watches, coins, rods, silverware, crucibles, thermocouples or dental gold.
Why buy and sell gold and silver online with True North Gold Buyer?
By not wasting your money on local stores or free mail-in kits, we can cut costs and therefore give you the highest payouts in the market.
Have you ever wondered why you can buy the same item at a much lower price from an online store, like Amazon, than at the local store in your mall? There's a simple reason for this: Amazon's strategy has always focused on running an efficient online business to offer its customers the best prices, instead of wasting their customers' money on a network of expensive local retail stores.
We use the same principle to make sure you get the most cash out of your gold. True North Gold Buyer is a registered Canadian online business. We analyze and refine all precious metals in a secure, central location. In addition, we keep overheads low by not spending the value of your gold on retail stores, vendors, or "free" return envelopes. This means that all the money goes directly back to you as a higher payout compared to what local competitors can offer you.
Searching for a high-paying gold buyer near you?
Are there no gold buyers near you or just one who does not pay well due to lack of competition? Our professional online service can help you with this problem. We pay prices that beat local gold buyers and pawn shops even in larger cities where there is a lot of competition.
All you need is access to a post office and you have access to True North Gold Buyer.
Highest payouts from the start! No lowball offers, no haggling!
We are always open and honest about our payout rates.
We pay fair, market-based prices for all gold, silver or platinum items we buy, with no hidden fees. When you do business with us, you are guaranteed to get the most cash for your gold from the start.
To calculate what we pay for your items even before sending them to us, simply use our payout estimator. You just have to know the gold content of your items and have a scale to weigh them.
We always strive to provide the highest levels of service to make sure you are 100% satisfied and we consistently strive to earn repeat business and referrals.
For our satisfied customers, we offer a referral program that pays you 1% of every business transaction we receive through you.
How do you ship your gold, silver or platinum to us?
With the help of our payout estimator you can easily calculate your payout. You will also receive a pre-filled shipping label that you can print and put on your package. Choose a carrier and service (we recommend Canada Post - Xpresspost with tracking) and send your items to:
TNGB LIMITED
PO BOX 22027 BIG BAY POINT
BARRIE ON L4N 0Z5
No "free" mail-in kits?
Free mail-in kits do not exist. Customers always pay for these kits in one way or another.
Our goal is to give you the most cash for your gold, and that's only possible because we're not squandering your money on prepaid envelopes and kits. Competitors who lure you with so-called "free" mail-in kits force you not only to pay for your kit, but also for all ordered kits that are never shipped. They cover these costs either through lower payouts or by incorrect weighing and testing. In our blog, we compare our payout for a customer's items with what a competitor with "free" mail-in kits would have paid.
Conclusion: Taken into account the shipping costs, she received $ 269 more from us for her jewelry than she would have received if she had fallen for the "free" mail-in service of our competitor.
Fast cash for your gold. Choose how you are paid.
Once your items arrive, they are unpacked, photographed, weighed and tested in a secure facility. We will send you a quote via email and if you accept it, the payment will be released on the same day. You can choose how you want to get paid. We offer e-Transfer (Email Money Transfer), cheque or wire transfer. e-Transfer is the fastest payment option. You will immediately have the money available in your bank account.
For your convenience, below is a list of Nova Scotia cities and communities such as Halifax, Darmduth, Sydney, Liverpool, New Glasgow, Chester we service. Please note that our service is not limited to these areas: We will buy your precious metals anywhere in Canada.
NOVA SCOTIA AREAS
WE SERVE
Gold buyer for all Nova Scotia communities
Amherst
Annapolis
Antigonish
Argyle
Aylesford
Baddeck
Barrington
Berwick
Bible Hill
Bridgetown
Bridgewater
Canning
Canso
Cape Breton
Chester
Clare
Clark's Harbour
Colchester
Cornwallis Square
Cumberland
Digby
Dover
East Hants
Freeport
Greenwood
Guysborough
Halifax
Hants
Hantsport
Havre Boucher
Hebbville
Inverness
Kentville
Kings
Kingston
Lawrencetown
Lockeport
Lunenburg
Mabou
Mahone Bay
Middleton
Mulgrave
New Glasgow
New Minas
Oxford
Parrsboro
Pictou
Port Hawkesbury
Port Williams
Pugwash
Queens
Richmond
River Hebert
Shelburne
Springhill
St. Mary's
St. Peter's
Stellarton
Stewiacke
Tatamagouche
Tiverton
Trenton
Truro
Victoria
West Hants
Westport
Westville
Weymouth
Windsor
Wolfville
Yarmouth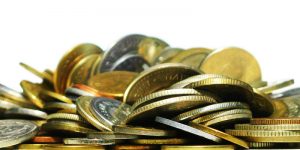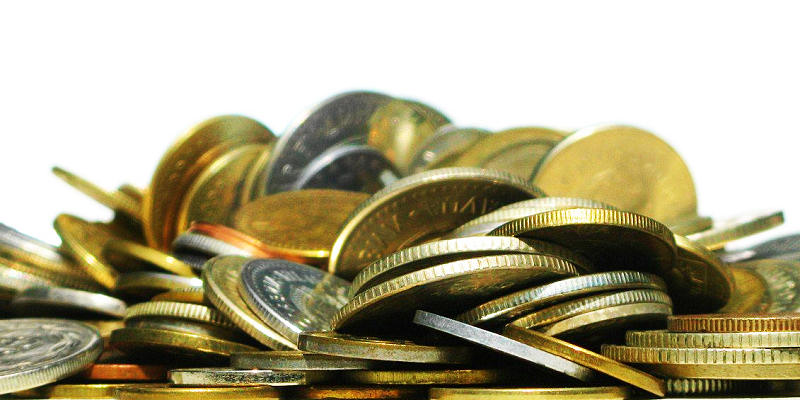 We from True North Gold Buyer Ltd., the gold buyer, silver buyer & platinum buyer of your choice, offer you top prices for your old or unwanted coins. You can find examples of gold, silver & platinum containing coins we buy in the list below. If you cannot find your coin in that table or have a coin that you can not identify please write us via our Contact Form or call us at (705) 302 1055 to obtain an estimate. Please keep in mind that we may not be able to provide you with an accurate estimate until we have seen the coin.
Gold Coins
A gold coin is a coin made mostly or entirely of gold. Gold has been used for coins practically since the invention of coinage, originally because its intrinsic value. In modern times, gold coins are used as bullion coins, coins whose nominal value is irrelevant and which serve primarily as a method of investing in gold. Gold prices are more stable in slow economic times, as gold is considered a safe haven and its demand is not driven by industrial uses.
Silver Coins
Silver coins are possibly the oldest mass form of coinage. Silver has been used as a coinage metal since the times of the Greeks. Their silver drachmas were popular trade coins. Silver bullion coins are popular among people who desire a "hedge" against currency inflation or store of value. Silver coins are difficult to counterfeit, and their genuineness is easily recognizable.
Platinum Coins
Platinum coins are a way to invest in platinum, although relatively few varieties of platinum coins have been minted, due to its cost and difficulty in working. The price of platinum changes along with its supply and demand. During periods of sustained economic stability and growth, the price of platinum tends to be as much as twice the price of gold, whereas, during periods of economic uncertainty, the price of platinum tends to decrease due to reduced demand, falling below the price of gold, partly due to increased gold prices. Platinum price peaked near US$2,300 per troy ounce ($74/g) in March 2008 driven on production concerns (brought about partly due to power delivery problems to South African mines). It subsequently fell to US$780 per troy ounce ($25/g) in November 2008.
---
Examples of coins we buy
American Eagle 1oz Gold Coin
American Buffalo 1oz Gold Coin
Canadian Maple Leaf 1oz Gold Coin
British Britannia 1oz Gold Coin
South African Krugerrand 1oz Gold Coin
Austrian Philharmonic 1oz Gold Coin
Australian Kangaroo Gold Coins
American Platinum Eagle
­Cdn. Platinum Maple Leaf
Platinum Koala
Platinum Panda
USSR and Russian platinum coins
Platinum Noble & Cat
Australian Silver Kookaburra
Canadian Voyageur
Mexican Libertad
American Liberty Silver Coins