Your Northwest Territories Gold Buyer
Wondering where to get the most cash for gold?
Selling Gold Jewelry, Gold Coins, Gold Bars or Scrap Gold to True North Gold Buyer
We are one of the fastest and highest paying Canadian buyers of gold, silver and other precious metals and offer our services to all Northwest Territories communities and towns like Yellowknife, Hay River, Inuvik, Fort Smith and in all of Canada. We pay top prices for old gold, silver or platinum containing items and jewelry such as rings, bracelets, necklaces, earrings, watches, coins, rods, silverware, crucibles, thermocouples or dental gold.
Why buy and sell gold and silver online with True North Gold Buyer?
By not wasting your money on local stores or free mail-in kits, we can cut costs and therefore give you the highest payouts in the market.
Have you ever wondered why you can buy the same item at a much lower price from an online store, like Amazon, than at the local store in your mall? There's a simple reason for this: Amazon's strategy has always focused on running an efficient online business to offer its customers the best prices, instead of wasting their customers' money on a network of expensive local retail stores.
We use the same principle to make sure you get the most cash out of your gold. True North Gold Buyer is a registered Canadian online business. We analyze and refine all precious metals in a secure, central location. In addition, we keep overheads low by not spending the value of your gold on retail stores, vendors, or "free" return envelopes. This means that all the money goes directly back to you as a higher payout compared to what local competitors can offer you.
Searching for a high-paying gold buyer near you?
Are there no gold buyers near you or just one who does not pay well due to lack of competition? Our professional online service can help you with this problem. We pay prices that beat local gold buyers and pawn shops even in larger cities where there is a lot of competition.
All you need is access to a post office and you have access to True North Gold Buyer.
Highest payouts from the start! No lowball offers, no haggling!
We are always open and honest about our payout rates.
We pay fair, market-based prices for all gold, silver or platinum items we buy, with no hidden fees. When you do business with us, you are guaranteed to get the most cash for your gold from the start.
To calculate what we pay for your items even before sending them to us, simply use our payout estimator. You just have to know the gold content of your items and have a scale to weigh them.
We always strive to provide the highest levels of service to make sure you are 100% satisfied and we consistently strive to earn repeat business and referrals.
For our satisfied customers, we offer a referral program that pays you 1% of every business transaction we receive through you.
How do you ship your gold, silver or platinum to us?
With the help of our payout estimator you can easily calculate your payout. You will also receive a pre-filled shipping label that you can print and put on your package. Choose a carrier and service (we recommend Canada Post - Xpresspost with tracking) and send your items to:
TNGB LIMITED
PO BOX 22027 BIG BAY POINT
BARRIE ON L4N 0Z5
No "free" mail-in kits?
Free mail-in kits do not exist. Customers always pay for these kits in one way or another.
Our goal is to give you the most cash for your gold, and that's only possible because we're not squandering your money on prepaid envelopes and kits. Competitors who lure you with so-called "free" mail-in kits force you not only to pay for your kit, but also for all ordered kits that are never shipped. They cover these costs either through lower payouts or by incorrect weighing and testing. In our blog, we compare our payout for a customer's items with what a competitor with "free" mail-in kits would have paid.
Conclusion: Taken into account the shipping costs, she received $ 269 more from us for her jewelry than she would have received if she had fallen for the "free" mail-in service of our competitor.
Fast cash for your gold. Choose how you are paid.
Once your items arrive, they are unpacked, photographed, weighed and tested in a secure facility. We will send you a quote via email and if you accept it, the payment will be released on the same day. You can choose how you want to get paid. We offer e-Transfer (Email Money Transfer), cheque or wire transfer. e-Transfer is the fastest payment option. You will immediately have the money available in your bank account.
For your convenience, below is a list of Northwest Territories communities and towns such as Yellowknife, Hay River, Inuvik, Fort Smith we service. Please note that our service is not limited to these areas: We will buy your precious metals anywhere in Northwest Territories and Canada.
NW TERRITORIES AREAS
WE SERVE
Gold buyer for all Northwest Territories' communities
Yellowknife
Hay River
Inuvik
Fort Smith
Behchokǫ̀
Fort Simpson
Tuktoyaktuk
Norman Wells
Fort McPherson
Fort Providence
Aklavik
Deline
Fort Good Hope
Fort Liard
Tulita
Fort Resolution
Whatì
Ulukhaktok
Paulatuk
Kátł'odeeche
Lutselk'e
Gamèti
Dettah
Tsiigehtchic
Colville Lake
Wekweeti
Wrigley
Enterprise
Sachs Harbour
Sambaa K'e
Nahanni Butte
Jean Marie River
Kakisa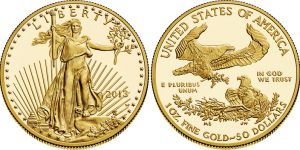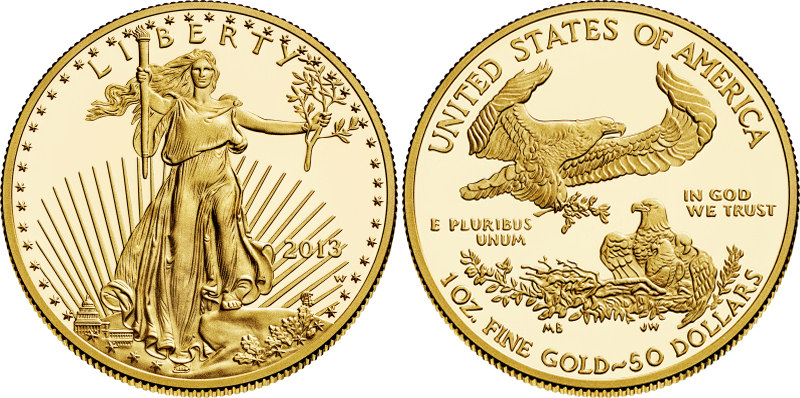 Crown gold is a 22 kt (karat) gold alloy, introduced in England for gold coin manufacture in 1526 by Henry VIII. It is 22/24 = .91667 fine or 91.667% gold. Previously, gold sovereign coins were made from 23 kt gold, but this was soft and invited deliberate filing, and also non-intentional wear.
Alloying metals in England and the United Kingdom
The alloying metal in England was and is traditionally copper-only, although a component of 1.25% silver replacing the same weight of copper, as a softening agent, was briefly used in gold sovereigns in the one year of 1887 for better production of an image of Queen Victoria for the Golden Jubilee of her reign. Crown gold with copper as the only alloying metal other than gold, remains the standard used in the British gold sovereign, which is still minted.
Alloying metals in the United States
In the United states, gold circulating coins were minted in 22 kt. gold alloy of crown gold purity, until 1834. However, these pre-1834 U.S. coins differed from their English counterparts in containing a significant component (about 6%) of silver.
In 1834 the fineness of U.S. coin gold was decreased from 22 kt to .8992 fine (21.6 kt) to discourage coin melting. In 1837, all silver was removed from U.S. gold coins and the gold content increased slightly to 0.900 fine. This 90% gold-copper alloy continued in the U.S. from 1837 until gold coins were removed from circulation in the U.S. in 1933. None of these ~ 90% American circulating-coin gold alloys contain quite as much gold as the crown gold standard.
Pure gold bullion coins
Before the mid twentieth century, all gold coins were intended to circulate as money. Contemporarily, this is no longer the case in much of the world, due to daily significant fluctuation in gold prices. A new set of modern gold coins known as bullion coins have been designed and produced in this era, each with an exact government-guaranteed total gold content, in Troy ounces. or fractions thereof. Some of these gold bullion coins are "pure" gold of 24 kt, .999 or .9999 or even .99999 fine (see Canadian Maple Leaf). Since these coins tend to be carefully stored rather than casually circulated, the delicacy and low durability of pure gold does not create a problem.
Return to crown gold for some bullion coins
However, in a notable exception, the South African Krugerrand, first produced in 1967, and the first of these modern coins, was produced in the exact traditional crown gold recipe of 22 kt gold (remainder copper), because it was originally intended to circulate as coin currency. The Krugerrand is now considered primarily a bullion coin, and (as always) has no face value imprinted on it. A few other gold bullion coins never intended for circulation have nevertheless been produced for purely historical reasons in the traditional crown gold purity, including the gold sovereign (in exact gold/copper historical ratio), as well as now the American Gold Eagle series of bullion coins, the latter which again now follows the original (pre-1834) 22 kt or 0.91667 fine gold standard (although its silver content of 3% is slightly different from that of any coin the U.S. has previously produced).