Your Newfoundland and Labrador Gold Buyer
Looking to get Cash for Gold?
Sell Gold Jewelry, Gold Coins, Gold Bars or Scrap Gold to True North Gold Buyer
We are one of the country's fastest and highest paying buyers of Gold, Silver and other Precious Metals and offer our service to all Newfoundland and Labrador cities and towns like St. John's, Mount Pearl, Conception Bay South, Corner Brook and Canada wide. We pay top dollar for old gold, silver or platinum containing items and jewelry, such as rings, bracelets, necklaces, earrings, watches, coins, bars, silverware, crucibles, thermocouples or dental gold.
Why buy and sell gold and silver online with True North Gold Buyer?
We don't squander your money on local stores or free mail-in kits, thus allowing us to reduce costs and offer you the highest payouts in the business.
Have you ever wondered why you can buy the same item for a much lower price from an online store, such as Amazon, than at the retail store in your local mall? This comes down to one simple reason – Amazon's strategy has always been to focus on running an efficient online business, thereby being able to offer their customers the best prices, instead of wasting their customers' money on running a network of expensive local stores.
True North Gold Buyer is using the same principle to make sure you get the most cash for your gold. We are a registered Canadian online business and assay & refine all precious metals in one secure, central location. On top of that we keep the overhead costs low by not spending the value of your gold on local stores, local sales clerks or "free" return envelopes. This means all the money can go straight back to you as a higher payout than what any local competitors can offer.
No gold buyers with high payouts in your area?
Are there no gold buyers anywhere close to where you live, or just one that doesn't pay very well due to lack of competition? We can help you with that. If you have access to a post office, you have access to True North Gold Buyer.
Not only do we offer professional service all over Canada, we also pay rates that beat local gold buyers and pawn shops even in larger cities where there is a lot of competition.
Fair Payouts! No lowball offers, no lengthy haggling!
We are always completely open and honest about our payout rates.
We pay fair, market-driven prices for any gold, silver or platinum item we buy, with no hidden fees. When doing business with us you're guaranteed to get the most cash for your gold.
Simply use our payout estimator to calculate what we will pay for your items before sending them in. You just need to know the gold content of your items and have a scale to weigh them.
We are committed to providing the highest level of service to make sure you are 100% satisfied and to earning your repeat business and referrals. For our satisfied customers, we offer a referral program which will pay them 1% of any referral business we get through them.
No "free" mail-in kits?
Free mail-in kits don't exist. Customers always pay for these kits one way or another.
Our goal is to offer you the most cash for your gold and that is only possible because we don't squander your money on prepaid envelopes and kits. Competitors that give you so-called "free" mail-in kits force you to pay not only for your kit but also for all the ordered kits that are never mailed in. They either cover these costs by offering lower payouts or by cheating when weighing and testing your items. In our Blog we posted a comparison between our payout for a customer's lot vs. what a competitor with "free" mail-in kits would have paid.
Bottom line: With shipping fees taken into account she received $ 269 more for her jewelry than she would have received by falling for our competitor's "free" mail-in service.
How to ship your gold, silver or platinum to us
With the help of our payout estimator you can easily calculate your payout. It will also provide you with a prefilled shipping label that you can print and tape to your package. Choose a carrier and service (we recommend Canada Post - Xpresspost with tracking) and send your items to:
TNGB LIMITED
PO BOX 22027 BIG BAY POINT
BARRIE ON L4N 0Z5
Fast cash for your gold. Choose how you get paid.
As soon as your items arrive, they will be unpacked, photographed, weighed and tested in a secure vault. We will email you a quote and if you accept, payment is released on the same day. You can choose how you want to be paid. We offer e-Transfer (Email Money Transfer), cheque or wire transfer.
e-Transfer is the fastest payment option. You will have the funds available in your bank account immediately.
For your convenience, below you will find a list of Newfoundland and Labrador cities and towns such as St. John's, Mount Pearl, Conception Bay South, Corner Brook we service. Please keep in mind that our service is not limited to these areas. We will buy your precious metals all across Newfoundland and Labrador and Canada.
NEWFOUNDLAND AND LABRADOR AREAS
WE SERVE
Gold buyer for all Newfoundland and Labrador commmunities
St. John's
Mount Pearl
Conception Bay South
Corner Brook
Grand Falls-Windsor
Paradise
Gander
Happy Valley-Goose Bay
Labrador City
Stephenville
Portugal Cove-St. Philip's
Torbay
Marystown
Bay Roberts
Clarenville
Deer Lake
Carbonear
Channel-Port aux Basques
Placentia
Bonavista
Bishop's Falls
Lewisporte
Pasadena
Harbour Grace
Botwood
Springdale
Grand Bank
Spaniard's Bay
New-Wes-Valley
Burin
St. Anthony
Twillingate
Wabana
Gambo
Glovertown
Holyrood
Triton
Bay Bulls
Harbour Breton
Humber Arm South
Victoria
Pouch Cove
Kippens
Wabush
Upper Island Cove
Burgeo
Trinity Bay North
Fortune
St. Lawrence
Nain
Clarke's Beach
St. Alban's
Baie Verte
St. George's
Flatrock
Massey Drive
Musgrave Harbour
Harbour Main-Chapel's Cove-Lakeview
Centreville-Wareham-Trinity
Stephenville Crossing
Witless Bay
Irishtown-Summerside
Logy Bay-Middle Cove-Outer Cove
Hare Bay
Arnold's Cove
Rocky Harbour
Summerford
LaScie
Petty Harbour-Maddox Cove
Norris Arm
Roddickton
Cape St. George
Port au Choix
Samiajij Miawpukek
Milltown-Head of Bay d'Espoir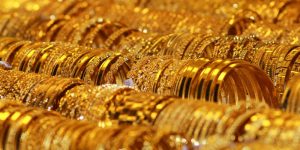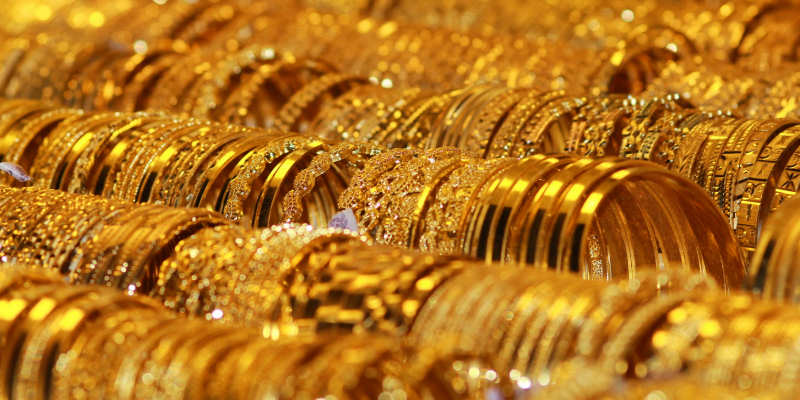 Bangles or Chudi are traditional ornaments worn by South Asian women, especially Hindus. They are worn after marriage to signify matrimony.
They are circular in shape, and, unlike bracelets, are not flexible. The word bangle is derived from Hindi bungri (glass). They are made of numerous precious as well as non-precious materials such as gold, silver, platinum, glass, wood, ferrous metals, plastic, etc.
Bangles are part of traditional Indian jewellery. They are usually worn in pairs by women, one or more on each arm. Most Indian women prefer wearing either gold or glass bangles or combination of both. Inexpensive Bangles made from plastic are slowly replacing those made by glass, but the ones made of glass are still preferred at traditional occasions such as marriages and on festivals.
The bride will try to wear as many small glass bangles as possible at her wedding; honeymoon will end when the last bangle breaks.
The designs range from simple to intricate handmade designs, often studded with precious and semi-precious stones such as diamonds, gems and pearls.
Sets of expensive bangles made of gold and silver make a jingling sound. The imitation jewellery, tend to make a tinny sound when jingled.
Some men wear a single bangle on the arm or wrist called as kada or kara. In Sikhism, the father of a Sikh bride will give the groom a gold ring, a kara (steel or iron bangle), and a mohra.
Chooda is a kind of bangle that is worn by Punjabi women on her wedding day. It is a set of white and red bangles with stone work. According to tradition a woman is not supposed to buy the bangles she will wear.
History
Bangles, made from shell, copper, bronze, gold, agate, chalcedony etc. have been excavated from multiple archaeological sites throughout India. A figurine of a dancing girl, wearing bangles on her left arm has been excavated from Mohenjo-daro (2600 BC). Other early examples of bangles in India include copper samples from the excavations at Mahurjhari, soon followed by the decorated bangles belonging to the Mauryan empire (322–185 BCE), and the bangle samples from the historic site of Taxila (6th century BCE). Decorated shell bangles have also been excavated from multiple Mauryan sites. Other features included copper rivets and gold-leaf inlay in some cases.