Your Vancouver Gold Buyer
Looking to get Cash for Gold?
Sell Gold Jewelry, Gold Coins, Gold Bars or Scrap Gold to True North Gold Buyer
We are one of the country's fastest and highest paying buyers of Gold, Silver and other Precious Metals and offer our service to all Vancouver communities and neighbourhoods like Surrey, Burnaby, Richmond, Coquitlam, Langley and Canada wide. We pay top dollar for old gold, silver or platinum containing items and jewelry, such as rings, bracelets, necklaces, earrings, watches, coins, bars, silverware, crucibles, thermocouples or dental gold.
Why buy and sell gold and silver online with True North Gold Buyer?
We don't squander your money on local stores or free mail-in kits, thus allowing us to reduce costs and offer you the highest payouts in the business.
Have you ever wondered why you can buy the same item for a much lower price from an online store, such as Amazon, than at the retail store in your local mall? This comes down to one simple reason – Amazon's strategy has always been to focus on running an efficient online business, thereby being able to offer their customers the best prices, instead of wasting their customers' money on running a network of expensive local stores.
True North Gold Buyer is using the same principle to make sure you get the most cash for your gold. We are a registered Canadian online business and assay & refine all precious metals in one secure, central location. On top of that we keep the overhead costs low by not spending the value of your gold on local stores, local sales clerks or "free" return envelopes. This means all the money can go straight back to you as a higher payout than what any local competitors can offer.
No gold buyers with high payouts in your area?
Are there no gold buyers anywhere close to where you live, or just one that doesn't pay very well due to lack of competition? We can help you with that. If you have access to a post office, you have access to True North Gold Buyer.
Not only do we offer professional service all over Canada, we also pay rates that beat local gold buyers and pawn shops even in larger cities where there is a lot of competition.
Fair Payouts! No lowball offers, no lengthy haggling!
We are always completely open and honest about our payout rates.
We pay fair, market-driven prices for any gold, silver or platinum item we buy, with no hidden fees. When doing business with us you're guaranteed to get the most cash for your gold.
Simply use our payout estimator to calculate what we will pay for your items before sending them in. You just need to know the gold content of your items and have a scale to weigh them.
We are committed to providing the highest level of service to make sure you are 100% satisfied and to earning your repeat business and referrals. For our satisfied customers, we offer a referral program which will pay them 1% of any referral business we get through them.
No "free" mail-in kits?
Free mail-in kits don't exist. Customers always pay for these kits one way or another.
Our goal is to offer you the most cash for your gold and that is only possible because we don't squander your money on prepaid envelopes and kits. Competitors that give you so-called "free" mail-in kits force you to pay not only for your kit but also for all the ordered kits that are never mailed in. They either cover these costs by offering lower payouts or by cheating when weighing and testing your items. In our Blog we posted a comparison between our payout for a customer's lot vs. what a competitor with "free" mail-in kits would have paid.
Bottom line: With shipping fees taken into account she received $ 269 more for her jewelry than she would have received by falling for our competitor's "free" mail-in service.
How to ship your gold, silver or platinum to us
With the help of our payout estimator you can easily calculate your payout. It will also provide you with a prefilled shipping label that you can print and tape to your package. Choose a carrier and service (we recommend Canada Post - Xpresspost with tracking) and send your items to:
TNGB LIMITED
PO BOX 22027 BIG BAY POINT
BARRIE ON L4N 0Z5
Fast cash for your gold. Choose how you get paid.
As soon as your items arrive, they will be unpacked, photographed, weighed and tested in a secure vault. We will email you a quote and if you accept, payment is released on the same day. You can choose how you want to be paid. We offer e-Transfer (Email Money Transfer), cheque or wire transfer.
e-Transfer is the fastest payment option. You will have the funds available in your bank account immediately.
For your convenience, below you will find a list of communities, neighbourhoods and towns in the Greater Vancouver Area such as Surrey, Burnaby, Richmond, Coquitlam, Langley we service. Please keep in mind that our service is not limited to these areas. We will buy your precious metals all across Vancouver, British Columbia and Canada.
Gold buyer for all Vancouver neighbourhoods
Vancouver
Surrey
Burnaby
Richmond
Coquitlam
Langley
Delta
North Vancouver
Maple Ridge
New Westminster
Port Coquitlam
North Vancouver
West Vancouver
Port Moody
Langley
White Rock
Pitt Meadows
Electoral Area A
Bowen Island
Anmore
Lions Bay
Tsawwassen
Belcarra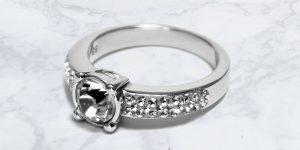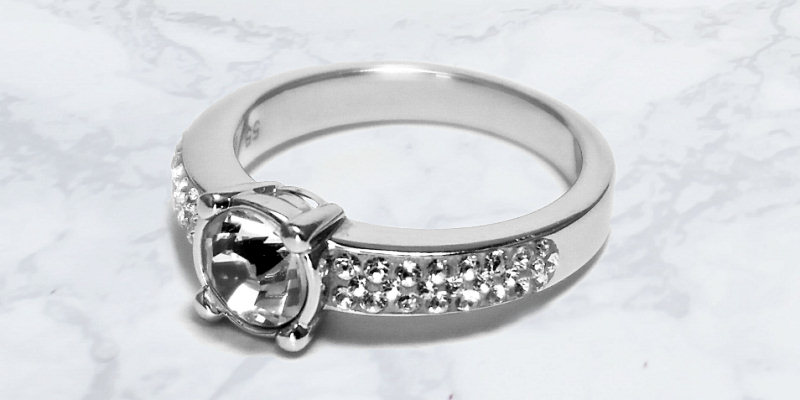 In Western tradition, an engagement ring is a ring worn by a person indicating his or her engagement to be married. Conventionally, the ring is presented as a betrothal gift by a man to his prospective bride while he proposes marriage or directly after she accepts his marriage proposal. It represents a formal agreement to future marriage.
In some countries, such as the United States and the United Kingdom, it is worn on the left-hand ring finger, while in other countries, such as Poland and Ukraine, it is customary for the ring to be worn on the right-hand. Similar traditions purportedly date to classical times, dating back from an early usage reportedly referring to the fourth finger of the left hand as containing the vena amoris or "vein of love".
In the United States and Canada today it is becoming more common, but still rare, that a woman will also buy her partner an engagement ring at the time of the engagement. These may be called male engagement rings or man-gagement rings, which is a portmanteau of "man" and "engagement ring". This practice is more common in other countries.
Before agreeing to marry, a couple may choose to buy and wear pre-engagement rings, also called promise rings. After marrying, the couple may wear both engagement rings and wedding rings, or just their wedding rings, as they prefer.
Styles
Most engagement rings, like any other kind of jewellery, can be classified according to their style. Since the middle of the 20th century, diamonds have widely featured in engagement rings. Solitaire rings have one single diamond. These traditional engagement rings may have different prong settings and bands. Another major category is engagement rings with side stones. Rings with a larger diamond set in the middle and smaller diamonds on the side fit under this category. Three-stone diamond engagement rings, sometimes called trinity rings or trilogy rings, are rings with three matching diamonds set horizontally in a row with the bigger stone in the center. The three diamonds on the ring are typically said to represent the couple's past, present, and future, but other people give religious significance to the arrangement.
A wedding set, or bridal set, includes an engagement ring and a wedding band that match as a set. In some cases, the engagement ring looks "incomplete"; it is only when the two halves are assembled that the ring looks whole. In other cases, a wedding set consists of two rings that match stylistically and are worn stacked, although either piece would look appropriate as a separate ring. Although the wedding band is not to be worn until the wedding day, the two rings are usually sold together as a wedding set. After the wedding, the bride may choose to have the two pieces welded together, to increase convenience and reduce the likelihood of losing one ring. A trio ring set includes a ladies engagement ring, ladies wedding band and a men's wedding band. These sets often have matching rings and are lower in price.
For men
In some countries (but not most of the Western world), both men and women wear engagement rings. Both rings are often in the form of a plain band of a precious metal, however, modern "Alternative Metals" such as Stainless Steel, Tungsten Carbide, and Titanium are now being widely used. Often, the engagement ring eventually serves as the wedding ring for the man. In other cultures, the future bride may prefer to buy a wristwatch for her future husband as an engagement present. This is more common if she proposed marriage to him.