Your Edmonton Gold Buyer
Looking to get Cash for Gold?
Sell Gold Jewelry, Gold Coins, Gold Bars or Scrap Gold to True North Gold Buyer
We are one of the country's fastest and highest paying buyers of Gold, Silver and other Precious Metals and offer our service to all Edmonton communities and neighbourhoods like Edmonton, Strathcona, St. Albert, Spruce Grove, Parkland County and Canada wide. We pay top dollar for old gold, silver or platinum containing items and jewelry, such as rings, bracelets, necklaces, earrings, watches, coins, bars, silverware, crucibles, thermocouples or dental gold.
Why buy and sell gold and silver online with True North Gold Buyer?
We don't squander your money on local stores or free mail-in kits, thus allowing us to reduce costs and offer you the highest payouts in the business.
Have you ever wondered why you can buy the same item for a much lower price from an online store, such as Amazon, than at the retail store in your local mall? This comes down to one simple reason – Amazon's strategy has always been to focus on running an efficient online business, thereby being able to offer their customers the best prices, instead of wasting their customers' money on running a network of expensive local stores.
True North Gold Buyer is using the same principle to make sure you get the most cash for your gold. We are a registered Canadian online business and assay & refine all precious metals in one secure, central location. On top of that we keep the overhead costs low by not spending the value of your gold on local stores, local sales clerks or "free" return envelopes. This means all the money can go straight back to you as a higher payout than what any local competitors can offer.
No gold buyers with high payouts in your area?
Are there no gold buyers anywhere close to where you live, or just one that doesn't pay very well due to lack of competition? We can help you with that. If you have access to a post office, you have access to True North Gold Buyer.
Not only do we offer professional service all over Canada, we also pay rates that beat local gold buyers and pawn shops even in larger cities where there is a lot of competition.
Fair Payouts! No lowball offers, no lengthy haggling!
We are always completely open and honest about our payout rates.
We pay fair, market-driven prices for any gold, silver or platinum item we buy, with no hidden fees. When doing business with us you're guaranteed to get the most cash for your gold.
Simply use our payout estimator to calculate what we will pay for your items before sending them in. You just need to know the gold content of your items and have a scale to weigh them.
We are committed to providing the highest level of service to make sure you are 100% satisfied and to earning your repeat business and referrals. For our satisfied customers, we offer a referral program which will pay them 1% of any referral business we get through them.
No "free" mail-in kits?
Free mail-in kits don't exist. Customers always pay for these kits one way or another.
Our goal is to offer you the most cash for your gold and that is only possible because we don't squander your money on prepaid envelopes and kits. Competitors that give you so-called "free" mail-in kits force you to pay not only for your kit but also for all the ordered kits that are never mailed in. They either cover these costs by offering lower payouts or by cheating when weighing and testing your items. In our Blog we posted a comparison between our payout for a customer's lot vs. what a competitor with "free" mail-in kits would have paid.
Bottom line: With shipping fees taken into account she received $ 269 more for her jewelry than she would have received by falling for our competitor's "free" mail-in service.
How to ship your gold, silver or platinum to us
With the help of our payout estimator you can easily calculate your payout. It will also provide you with a prefilled shipping label that you can print and tape to your package. Choose a carrier and service (we recommend Canada Post - Xpresspost with tracking) and send your items to:
TNGB LIMITED
PO BOX 22027 BIG BAY POINT
BARRIE ON L4N 0Z5
Fast cash for your gold. Choose how you get paid.
As soon as your items arrive, they will be unpacked, photographed, weighed and tested in a secure vault. We will email you a quote and if you accept, payment is released on the same day. You can choose how you want to be paid. We offer e-Transfer (Email Money Transfer), cheque or wire transfer.
e-Transfer is the fastest payment option. You will have the funds available in your bank account immediately.
For your convenience, below you will find a list of communities, neighbourhoods and towns in the Greater Edmonton Area such as Edmonton, Strathcona, St. Albert, Spruce Grove, Parkland County we service. Please keep in mind that our service is not limited to these areas. We will buy your precious metals all across Edmonton, Alberta and Canada.
Cash for Gold – We buy and sell gold to all Edmonton neighbourhoods
Edmonton
Strathcona County
St. Albert
Spruce Grove
Parkland County
Leduc
Fort Saskatchewan
Sturgeon County
Beaumont
Stony Plain
Leduc County
Morinville
Devon
Gibbons
Calmar
Redwater
Stony Plain
Wabamun
Bon Accord
Legal
Bruderheim
Alexander
Thorsby
Warburg
Spring Lake
Wabamun
Seba Beach
Golden Days
Sundance Beach
Lakeview
Itaska Beach
Betula Beach
Kapasiwin
Point Alison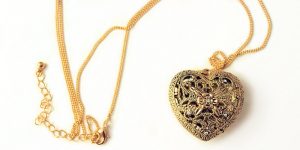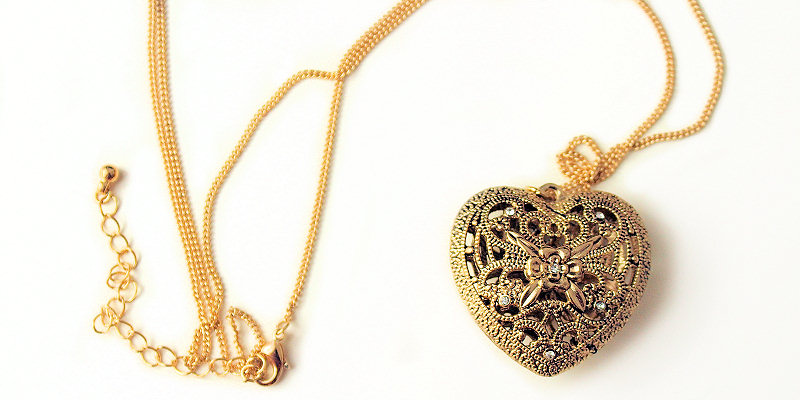 Fine metal chains are used in jewellery to encircle various parts of the body, namely the neck, the wrists and the ankles, and they also serve as points to hang decorative charms and pendants. Unlike industrial or chains for other purposes, the different kinds of jewellery chain available are designed for aesthetic purposes.
Materials
Jewellery chains are typically made from precious metals, mainly gold and silver. Platinum, palladium and steel may also be used. These metals are used because they are not very reactive, keep both their intricate shape and their strength, and require only minimal maintenance to keep their shine. Small lever mechanisms called findings serve as fastenings to enable the chain to be undone and redone.
Styles
Trace: often the simplest style of chain. The links in a trace chain are typically uniform in breadth and thickness, and can be very delicate, especially in finer widths.
Belcher: similar to the trace, a belcher chain link is wider than its thickness. Generally the links are round, but the shape of the link can vary.
Curb: a curb chain is when the links interlock with each other when laid flat. Some more open-link curb chains can only be distinguished from a trace by this method. This style of chain has the greatest variety of widths available, from a few milimetres to over two centimetres.
Prince Of Wales: a twisting chain made of small circular links, where each single link has no less than four others joining into it.
Singapore: may also be called twisted curb, but the links are joined in such a way that, even when the chain is untwisted, there is always a natural curve to it. Usually this chain is sold very fine and has a liquid-like look to it.
Spiga: small figure-eight links form a 3D chain that feels almost square, and looks as though the wire has been plaited.
Rope: creates the effect of two twisting strands spiraled together, created by many small links which are not completely joined. One disadvantage of this otherwise strong chain is that, when one link does break, the rest of the chain might follow in succession.
Anchor: copies the style of the chain that holds large anchors on ships, an oval link with a dividing bar through the middle. The interlinking sections may be of a curb or trace style. Also a version called Maritime where only every other link is an anchor link.
Figaro: not really a style but a very popular variation. A number of standard links (usually three) precede an elongated link all the way through. This variation can be replicated by many of the styles mentioned.
Snake: a very tight-linked chain that has a round or square cross-section and has links that create a slight zigzag look.
Herringbone: the chain that has the greatest liquid effect, formed from v-shaped links to lay entirely flat. One side can be engraved for greater aesthetics, and thin strands of herringbone can be twisted or even plaited together.
Briolette: also known as Box, briolette is similar to a belcher chain except the links are tighter together and are square in shape, hence the name.
Bead: formed of small balls of metal joined by small lengths of wire, not longer than each bead in between. Also has its own 'snap over the first link' fastening. Larger steel versions are more often used to hold ID cards than in jewellery, but finer ones may be found for the purpose.
Wheat: formed of very long, thin teardrop-shape links that all point in the same direction. The join of each link is like a tiny hinge, meaning this style is not as flexible or liquid-like as some others.
Byzantine: a very intricate chain reminiscent of ancient times, formed by having a double link in a chain of circular links, and crescent-shaped links enclosing the doubles. It lies flat and looks ellipsoid in cross-section.
Fancy: a fancy chain can literally be anything; any form of fine metal that can be replicated and joined onto each other to make a chain. Many fancy chains are variations of the standard styles, for example a trace chain formed of heart-shaped links or a curb chain with every other link set with a gemstone.