Your Central & Southern Alberta Gold Buyer
Looking to get Cash for Gold?
Sell Gold Jewelry, Gold Coins, Gold Bars or Scrap Gold to True North Gold Buyer
We are one of the country's fastest and highest paying buyers of Gold, Silver and other Precious Metals and offer our service to all Central and Southern Alberta cities and communities like Calgary, Red Deer, Lethbridge, Medicine Hat, Airdrie and Canada wide. We pay top dollar for old gold, silver or platinum containing items and jewelry, such as rings, bracelets, necklaces, earrings, watches, coins, bars, silverware, crucibles, thermocouples or dental gold.
Why buy and sell gold and silver online with True North Gold Buyer?
We don't squander your money on local stores or free mail-in kits, thus allowing us to reduce costs and offer you the highest payouts in the business.
Have you ever wondered why you can buy the same item for a much lower price from an online store, such as Amazon, than at the retail store in your local mall? This comes down to one simple reason – Amazon's strategy has always been to focus on running an efficient online business, thereby being able to offer their customers the best prices, instead of wasting their customers' money on running a network of expensive local stores.
True North Gold Buyer is using the same principle to make sure you get the most cash for your gold. We are a registered Canadian online business and assay & refine all precious metals in one secure, central location. On top of that we keep the overhead costs low by not spending the value of your gold on local stores, local sales clerks or "free" return envelopes. This means all the money can go straight back to you as a higher payout than what any local competitors can offer.
No gold buyers with high payouts in your area?
Are there no gold buyers anywhere close to where you live, or just one that doesn't pay very well due to lack of competition? We can help you with that. If you have access to a post office, you have access to True North Gold Buyer.
Not only do we offer professional service all over Canada, we also pay rates that beat local gold buyers and pawn shops even in larger cities where there is a lot of competition.
Fair Payouts! No lowball offers, no lengthy haggling!
We are always completely open and honest about our payout rates.
We pay fair, market-driven prices for any gold, silver or platinum item we buy, with no hidden fees. When doing business with us you're guaranteed to get the most cash for your gold.
Simply use our payout estimator to calculate what we will pay for your items before sending them in. You just need to know the gold content of your items and have a scale to weigh them.
We are committed to providing the highest level of service to make sure you are 100% satisfied and to earning your repeat business and referrals. For our satisfied customers, we offer a referral program which will pay them 1% of any referral business we get through them.
No "free" mail-in kits?
Free mail-in kits don't exist. Customers always pay for these kits one way or another.
Our goal is to offer you the most cash for your gold and that is only possible because we don't squander your money on prepaid envelopes and kits. Competitors that give you so-called "free" mail-in kits force you to pay not only for your kit but also for all the ordered kits that are never mailed in. They either cover these costs by offering lower payouts or by cheating when weighing and testing your items. In our Blog we posted a comparison between our payout for a customer's lot vs. what a competitor with "free" mail-in kits would have paid.
Bottom line: With shipping fees taken into account she received $ 269 more for her jewelry than she would have received by falling for our competitor's "free" mail-in service.
How to ship your gold, silver or platinum to us
With the help of our payout estimator you can easily calculate your payout. It will also provide you with a prefilled shipping label that you can print and tape to your package. Choose a carrier and service (we recommend Canada Post - Xpresspost with tracking) and send your items to:
TNGB LIMITED
PO BOX 22027 BIG BAY POINT
BARRIE ON L4N 0Z5
Fast cash for your gold. Choose how you get paid.
As soon as your items arrive, they will be unpacked, photographed, weighed and tested in a secure vault. We will email you a quote and if you accept, payment is released on the same day. You can choose how you want to be paid. We offer e-Transfer (Email Money Transfer), cheque or wire transfer.
e-Transfer is the fastest payment option. You will have the funds available in your bank account immediately.
For your convenience, below you will find a list of Central and Southern cities and communities such as Calgary, Red Deer, Lethbridge, Medicine Hat, Airdrie we service. Please keep in mind that our service is not limited to these areas. We will buy your precious metals all across Alberta and Canada.
CENTRAL AND SOUTHERN ALBERTA AREAS
WE SERVE
Gold, Silver and Platinum Buyer for Central Alberta
Camrose
Cold Lake
Lacombe
Lloydminster
Red Deer
Wetaskiwin
Barrhead
Bashaw
Bentley
Blackfalds
Bonnyville
Bowden
Carstairs
Castor
Coronation
Daysland
Didsbury
Drayton Valley
Eckville
Edson
Elk Point
Hardisty
Hinton
Innisfail
Killam
Lamont
Mayerthorpe
Millet
Mundare
Olds
Onoway
Penhold
Ponoka
Provost
Rimbey
Rocky Mountain House
Sedgewick
Smoky Lake
St. Paul
Stettler
Sundre
Sylvan Lake
Tofield
Two Hills
Vegreville
Vermilion
Viking
Wainwright
Westlock
Whitecourt
Gold, Silver and Platinum Buyer for Southern Alberta
Brooks
Lethbridge
Medicine Hat
Bassano
Bow Island
Cardston
Claresholm
Coaldale
Coalhurst
Drumheller
Fort Macleod
Granum
Hanna
Magrath
Milk River
Nanton
Oyen
Picture Butte
Pincher Creek
Raymond
Redcliff
Stavely
Strathmore
Taber
Three Hills
Trochu
Vauxhall
Vulcan
Gold, Silver and Platinum Buyer for the Calgary Area
Calgary
Airdrie
Rocky View County
Okotoks
Cochrane
Foothills
Chestermere
High River
Crossfield
Black Diamond
Turner Valley
Tsuu T'ina Nation
Irricana
Beiseker
Eden Valley
Longview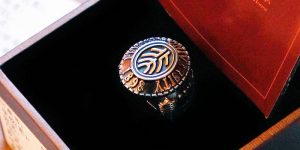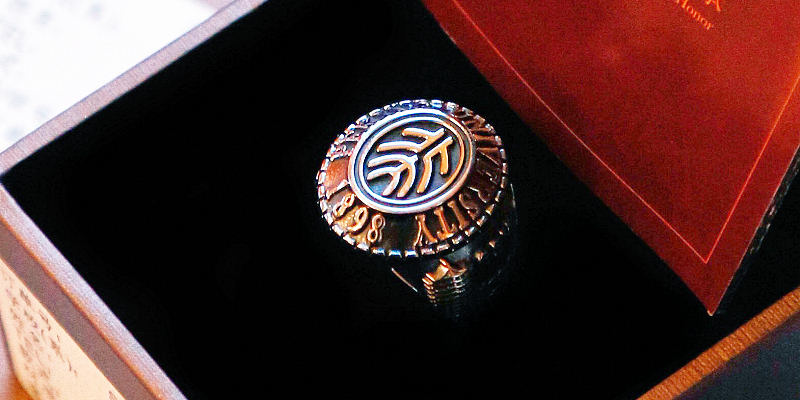 A class ring (also known as a graduate, senior ring, or grad ring) is a ring worn by students and alumni in the United States to commemorate their graduation, generally for a high school, college, or university.
History
The tradition of class rings originated with the class of 1835 at the United States Military Academy at West Point.
How to wear
According to the Complete Book of Etiquette by Amy Vanderbilt, the ring should always be worn so that the insignia faces the wearer when his or her arm is outstretched for as long as the wearer is in school; upon graduation, the ring should be turned around so that the ring faces outward, signifying that the graduate has left school and has entered the wider world.
West Point custom however follows different rules. Until recent decades, Academy graduates wore their rings on the left hand. Prior to graduation, the USMA Class Ring is worn with the Class Crest closest to the heart signifying the bond to the class. After graduation, the ring is worn with the Academy Crest closest to the heart signifying the bond with the Academy.