Your Nunavut Gold Buyer
True North Gold Buyer Ltd., we are your gold, silver and platinum buyers for Iqaluit, Rankin Inlet, Arviat, Baker Lake, Cambridge Bay, Pond Inlet and Canada wide. We offer you top prices for your old gold, silver or platinum jewellery or any other gold, silver or platinum containing items, such as rings, bracelets, necklaces, earrings, watches, coins, bars, silverware, crucibles, thermocouples or dental gold.
Get started now using our Payout Estimator to get a close estimate of the payout you can expect for your precious metals. All you need to know to get started is the karat / precious metals content of your items and their weight. You can find detailed instructions on how to sort and weigh your items, use our Payout Estimator and send them in for an appraisal in our "How it works" section.
For your convenience, below you will find a list of Nunavut towns and communities we service. Please keep in mind that our service is not limited to these areas. We will buy your precious metals all across Nunavut and Canada.
Gold buyer for all Nunavut communities
Iqaluit
Rankin Inlet – Kangiqtiniq
Arviat
Baker Lake – Qamani'tuaq
Cambridge Bay – Iqaluktuuttiaq
Pond Inlet – Mittimatalik
Igloolik – Iglulik
Pangnirtung – Pangniqtuuq
Cape Dorset – Kinngait
Gjoa Haven – Uqsuqtuuq
Naujaat
Clyde River – Kangiqtugaapik
Taloyoak – Talurjuaq
Coral Harbour – Salliq
Arctic Bay – Ikpiarjuk
Sanikiluaq
Kugaaruk – Arviligjuaq
Hall Beach – Sanirajak
Qikiqtarjuaq
Kimmirut
Whale Cove – Tikirarjuaq
Chesterfield Inlet – Igluligaarjuk
Resolute – Qausuittuq
Kugluktuk – Qurluqtuq
Grise Fiord – Aujuittuq
Umingmaktok – Umingmaktuuq
Bathurst Inlet – Qingaut
Nanisivik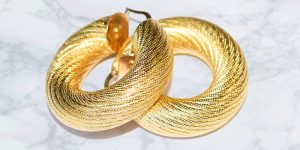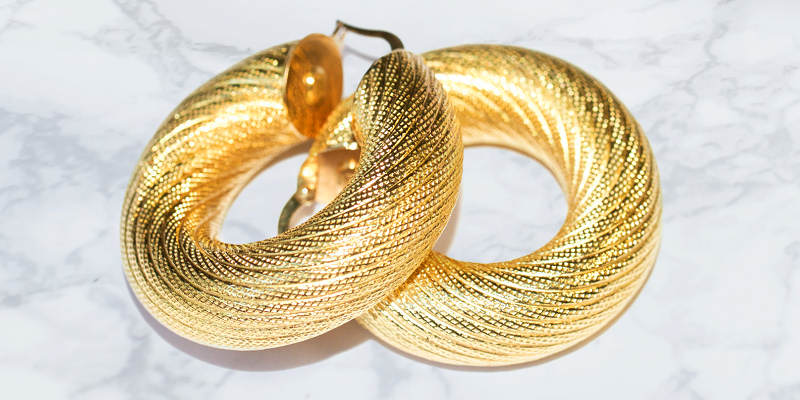 Earrings are jewellery attached to the ear through a piercing in the earlobe or some other external part of the ear (except in the case of clip earrings, which clip onto the lobe). Earrings are worn by both sexes. In western cultures, earrings have traditionally been worn primarily by women, although in recent decades, ear piercing has also become popular among men in North America, Europe, Asia and Africa.
Common locations for piercings, other than the earlobe, include the rook, tragus, and across the helix. The simple term "ear piercing" usually refers to an earlobe piercing, whereas piercings in the upper part of the external ear are often referred to as "cartilage piercings." Cartilage piercings are more complex to perform than earlobe piercings and take longer to heal.
Earring components may be made of any number of materials, including metal, plastic, glass, precious stones, beads, and other materials. We do of course only buy earrings and piercings made from either silver, platinum or gold. Designs range from small loops and studs to large plates and dangling items. The size is ultimately limited by the physical capacity of the earlobe to hold the earring without tearing. However, heavy earrings worn over extended periods of time may lead to stretching of the earlobe and the piercing.